Released Records Leeds
Carmel Smickersgill, Tours & Activities Editor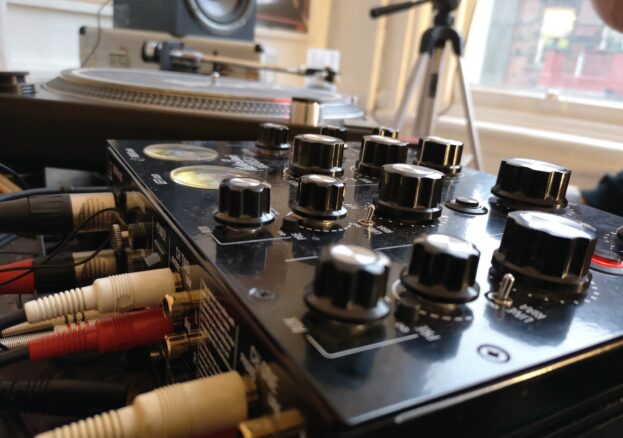 Released records is an independent shop based in the iconic Leeds Corn Exchange, stocking new vinyl and releasing original records by artists on the Released record label. Having started as a pop up, the shop is now on the cutting edge of electronic genres and a regular go to for DJ's using vinyl decks.
Released have a finely tuned focus when it comes to choosing their stock. You can get lost in their well fed collections of beats and breaks, electronica and house. The quality of each record that has been chosen to be part of the selection is very noticeable. Released aren't a shop that you'll have to rummage through to find good stuff. Every record seems to have been thought about, regardless of era or genre you get the sense that everything on the shelf has earned its place there.
Having said that the shop is more electronically inclined in terms of genre, it's worth noting that they also have very well stocked jazz, soul and disco sections. Again, Released definitely go for quality over quantity in these genres. Whether you're looking for something to spice up a DJ set or searching for a new sound to listen to at home, you'll have a fun time coming across whatever that track may be in Released.
If you do decide to visit the shop, the rest of Leeds Corn exchange is well worth sticking around for. Each independent shop has a strong personality and in the glorious surroundings of the landmark grade I listed building, you can easily lose yourself for an afternoon. As well as records you can find fashion, guitars and plants, to name but a few things that the other shops specialise in.
Released can be found on the second floor of the Corn Exchange in shop No. 15.