Potternewton Park
Laura Harris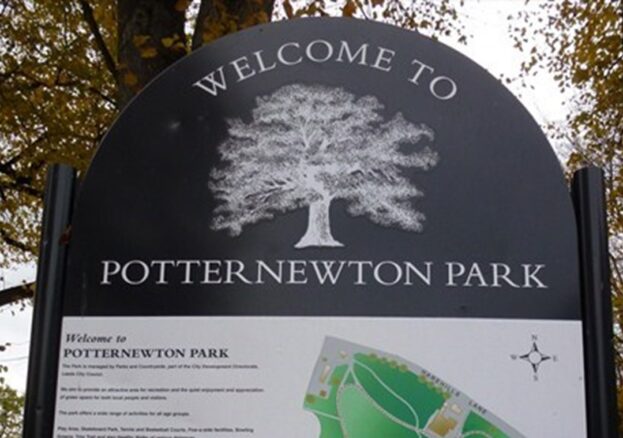 Potternewton Park is a popular park in the heart of Chapeltown, a residential area just 2 miles north east of Leeds city centre. It features open parkland, manicured flowerbeds, and plenty of trees changing their colours with the seasons. There is also plenty of sporting facilities from tennis, to skating, to basketball. Or, for the more cerebral amongst us, there's also a giant chess board. Why not challenge someone to a game while you enjoy Potternewton Park?
Potternewton Park is home to the annual West Indian Carnival​ and Reggae Concert which takes place every August Bank Holiday weekend. This is none other than Europe's longest running authentic Caribbean carnival parade – the first to feature all three essential elements of Caribbean Carnival: costumes, music and a masquerade procession. If you plan your trip to Potternewton Park for the August Bank Holiday Weekend, you'll be rewarded with jaw-dropping costumes, infectious tropical rhythms, and mouth watering food.
For families heading to Potternewton Park, there is a kids play area to have fun in and plenty of wide open green space for picnics. For runners, why not try a loop around Potternewton park following the outer path? This is an ideal beginner challenge clockwise but flip it anti-clockwise and the steep hills garner a different challenge!
After an afternoon playing sports, chess, or just relaxing in the park, head back to Leeds city centre to grab a bite to eat, or to enjoy the cultural life of the city. You can also hop on the 36 bus, if you don't fancy the 40 minute walk, which will drop you right back at Leeds Bus Station. We've gathered together our top picks of things to do while in Leeds – check it out for inspiration!