Manchester House
Ian Jones, Food and Drink Editor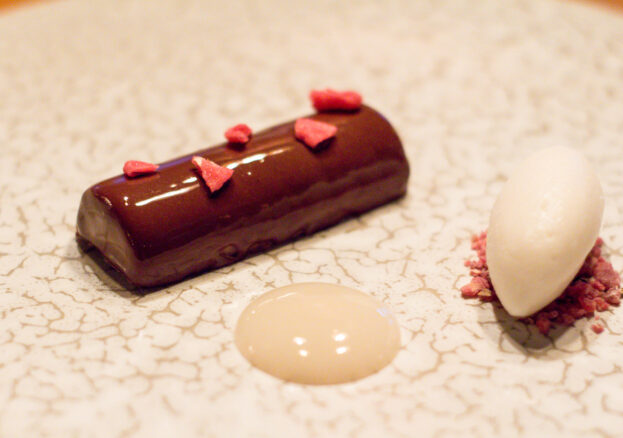 This restaurant is now closed. In its place is Restaurant MCR.
It's all change at Manchester House. Head Chef Aiden Byrne has moved onto pastures new, and in his place is one the rising stars of the UK food scene, Nottingham-born Nathanial Tofan, aka Nat. Nat was one of the key figures behind the launch of the Manchester's much-praised Australasia restaurant, as well as working alongside Aiden for many years. Expectations are high.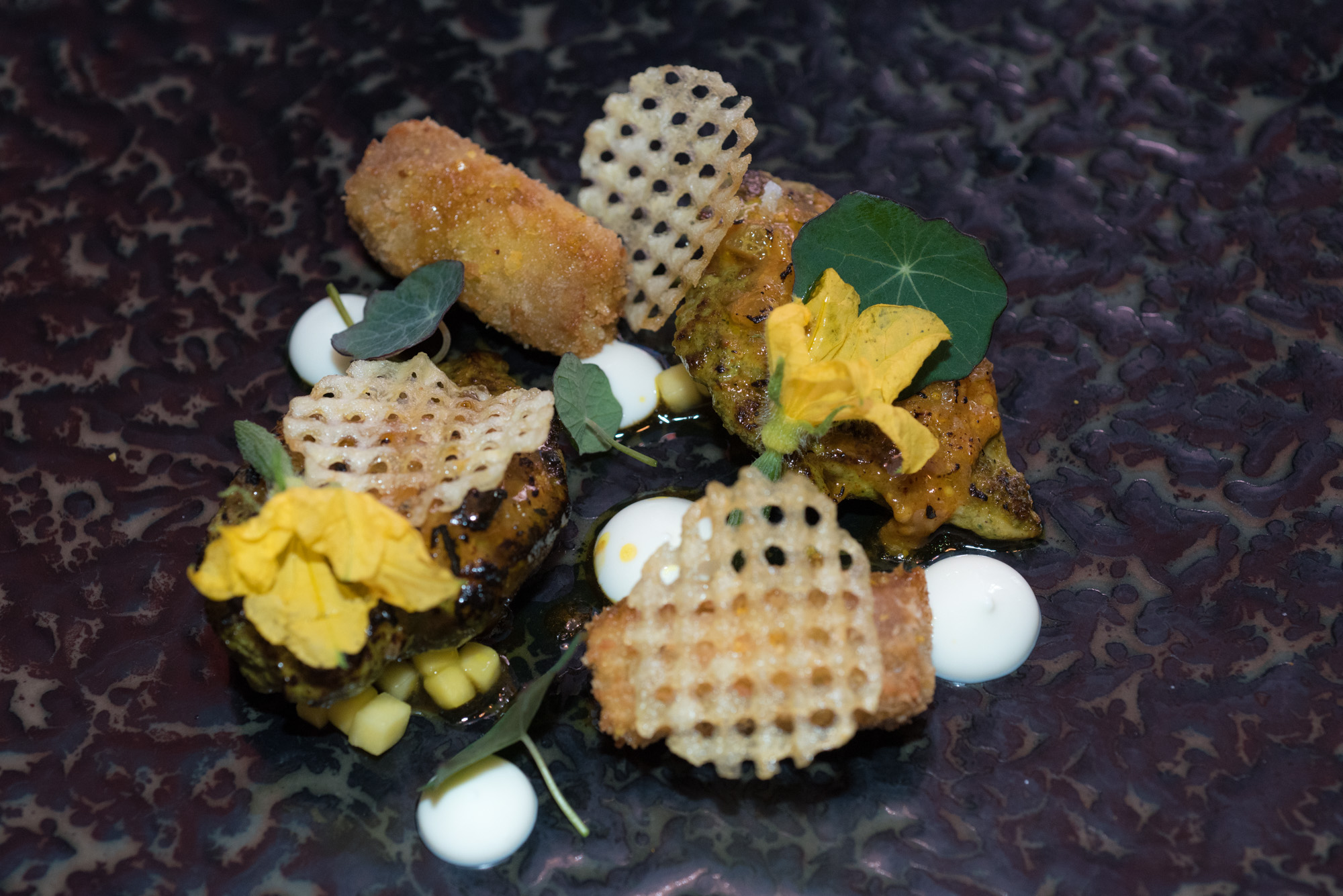 Today, we're tasting a selection of dishes from the spring menu. We begin with the spice quail – a complex dish, full of varyingly shaped parts, jigsawed together. Tiny cubes of mango underpin the whole dish, giving a delicious sweetness to the hearty, hefty quail meat. Notes of cardamon and lime zig zag through, and the crisp lattices build a layer of textures that work well together.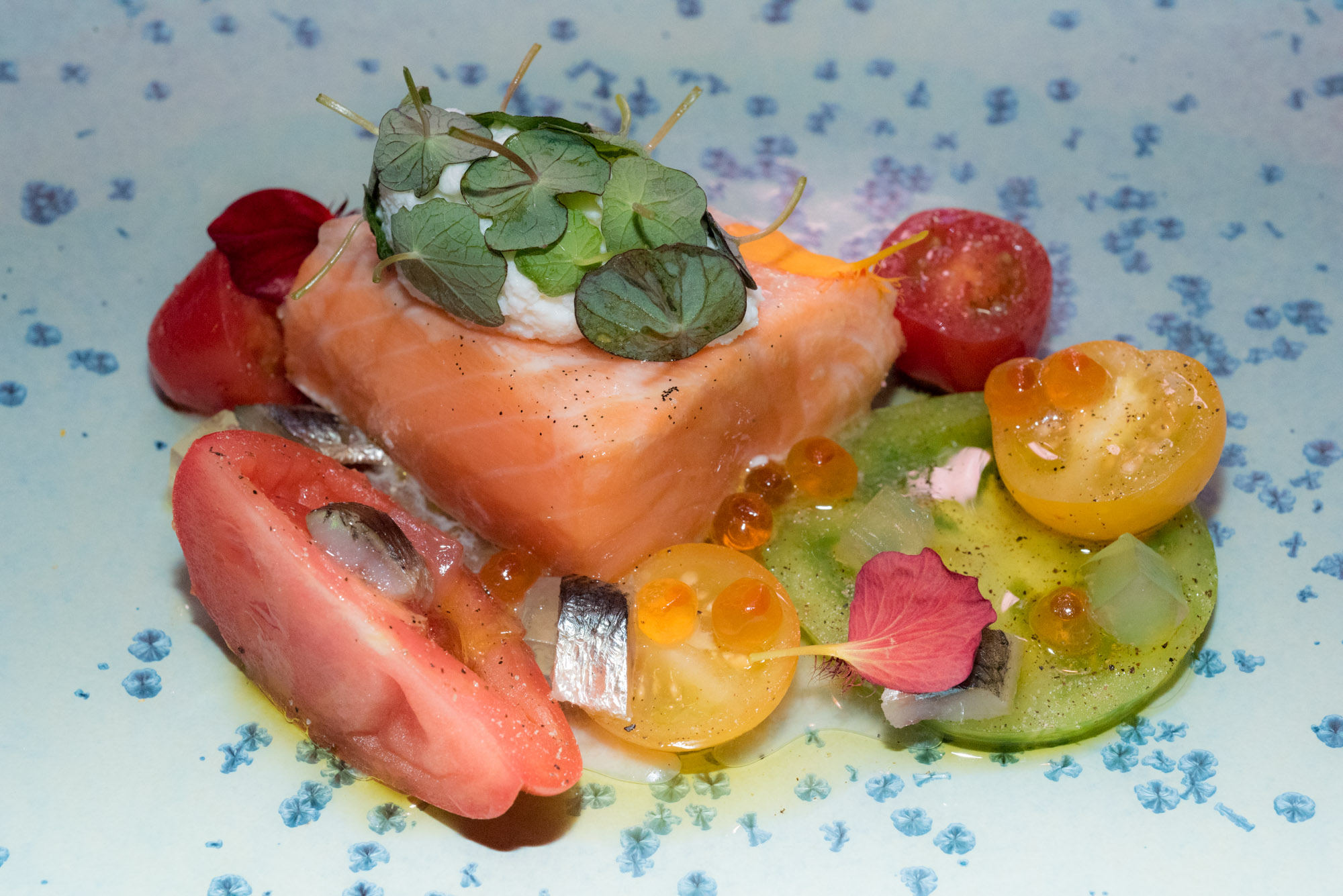 The vanilla poached salmon is a good small plate, perfect for these warmer months. The salmon has been lightly poached, falling apart delicately, and making a fine match to the soft slick ricotta cheese. An array of bold multi-coloured tomatoes surround the fish, tasting both tart and sweet.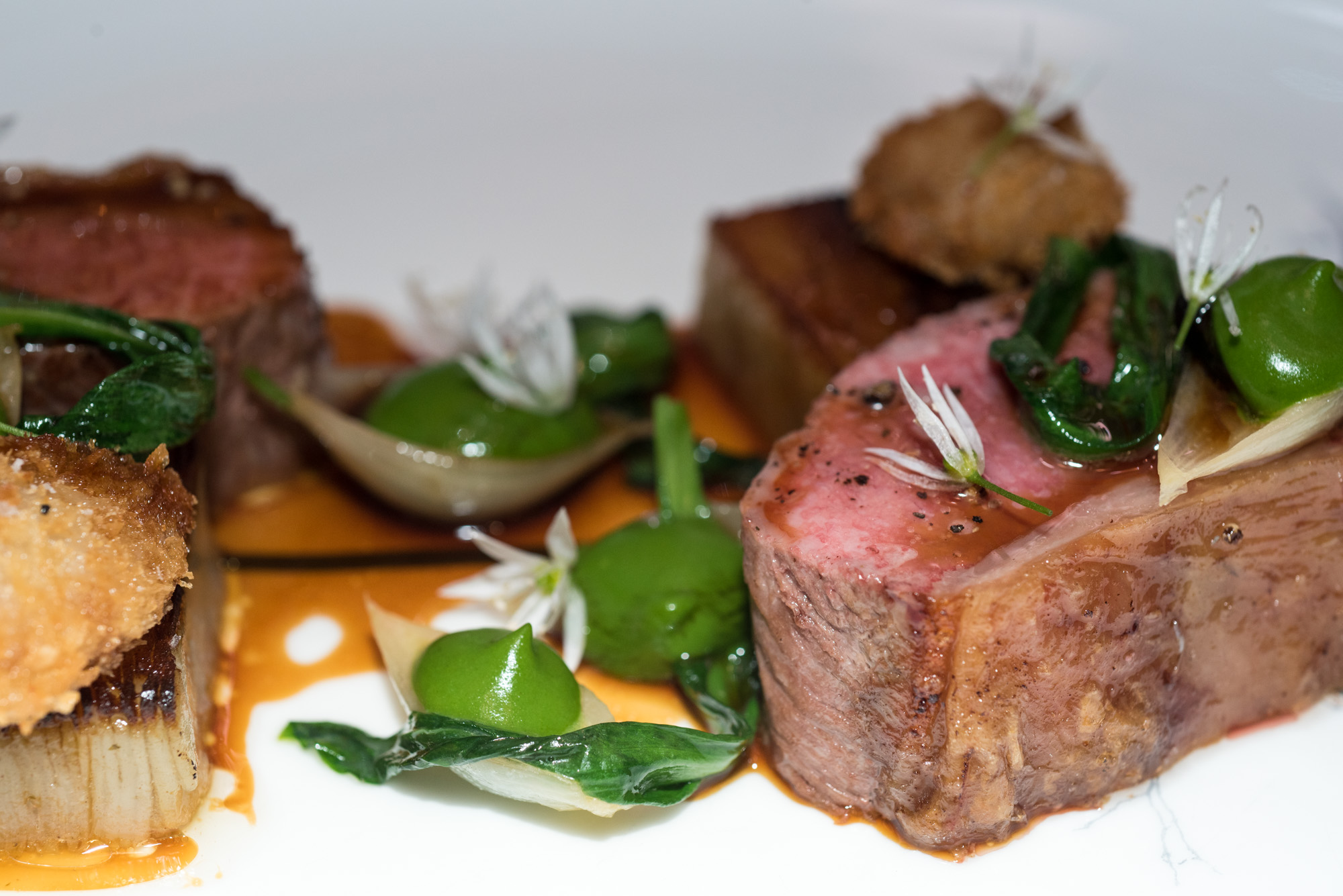 The lamb main takes things up a notch. A robust cut from the Texel sheep who live out their lives on the island of Texel in the Netherlands, this meat is full-bodied and punchy, cooked pink and wonderfully moreish. It's matched with baby onions and a pleasing cube of potato, all adding solid but subtle background flavours. The crunchy fried sweetbreads top things off superbly, making for one of the best lamb dishes in the city.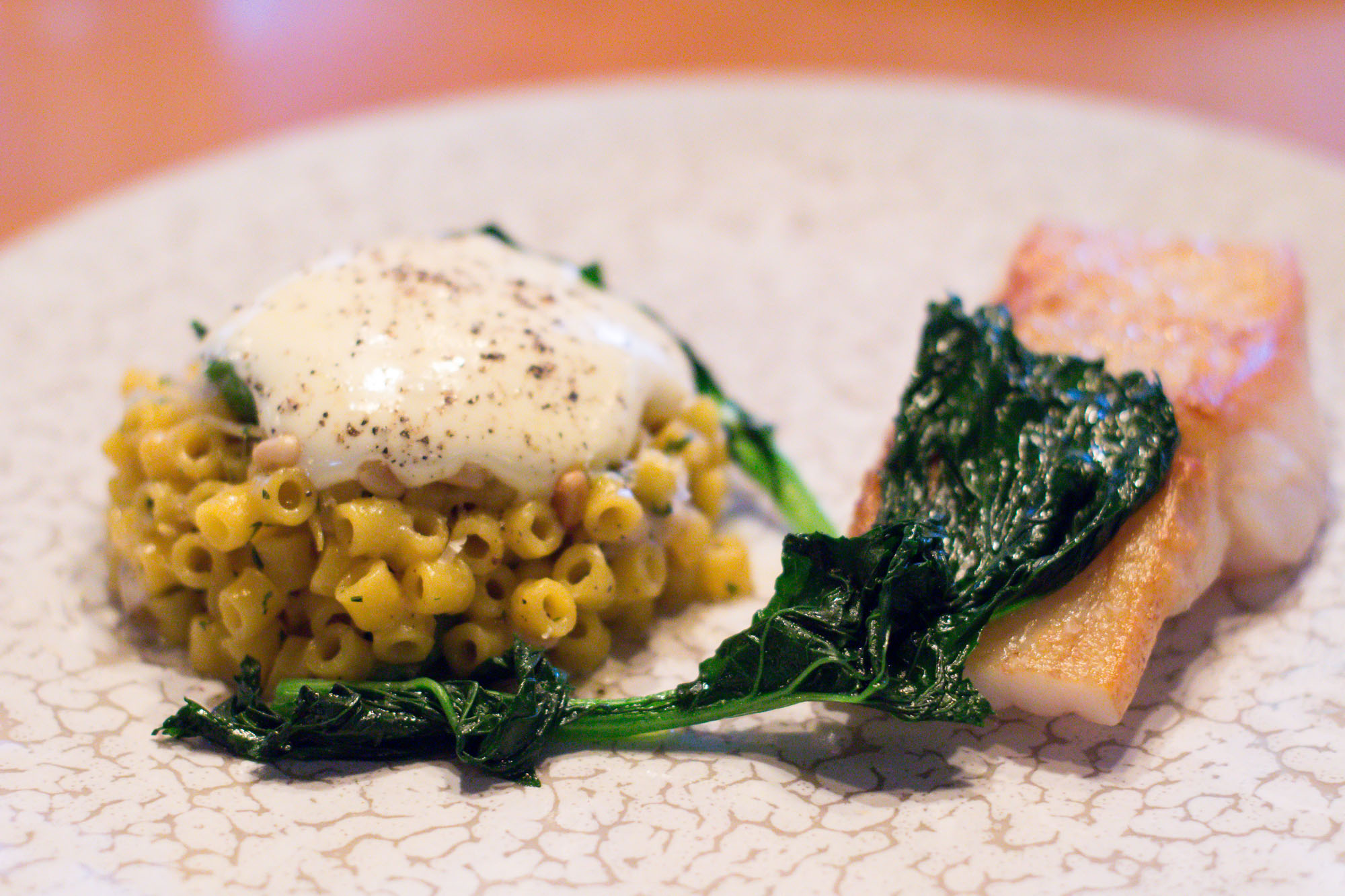 After such impressive plates, the pollock dish comes as a disappointment. It's a fine fresh piece of white fish, but somewhat lacking in flavour. The ditalini is a forgettable accompaniment, miniature cylinders of pasta that – again – have no discernible flavour, and even the frothy, foamy lemon hollandaise sauce plopped on top can't make up for it. It's a beige and ultimately bland course, and feels out of place next to the other stunning offerings.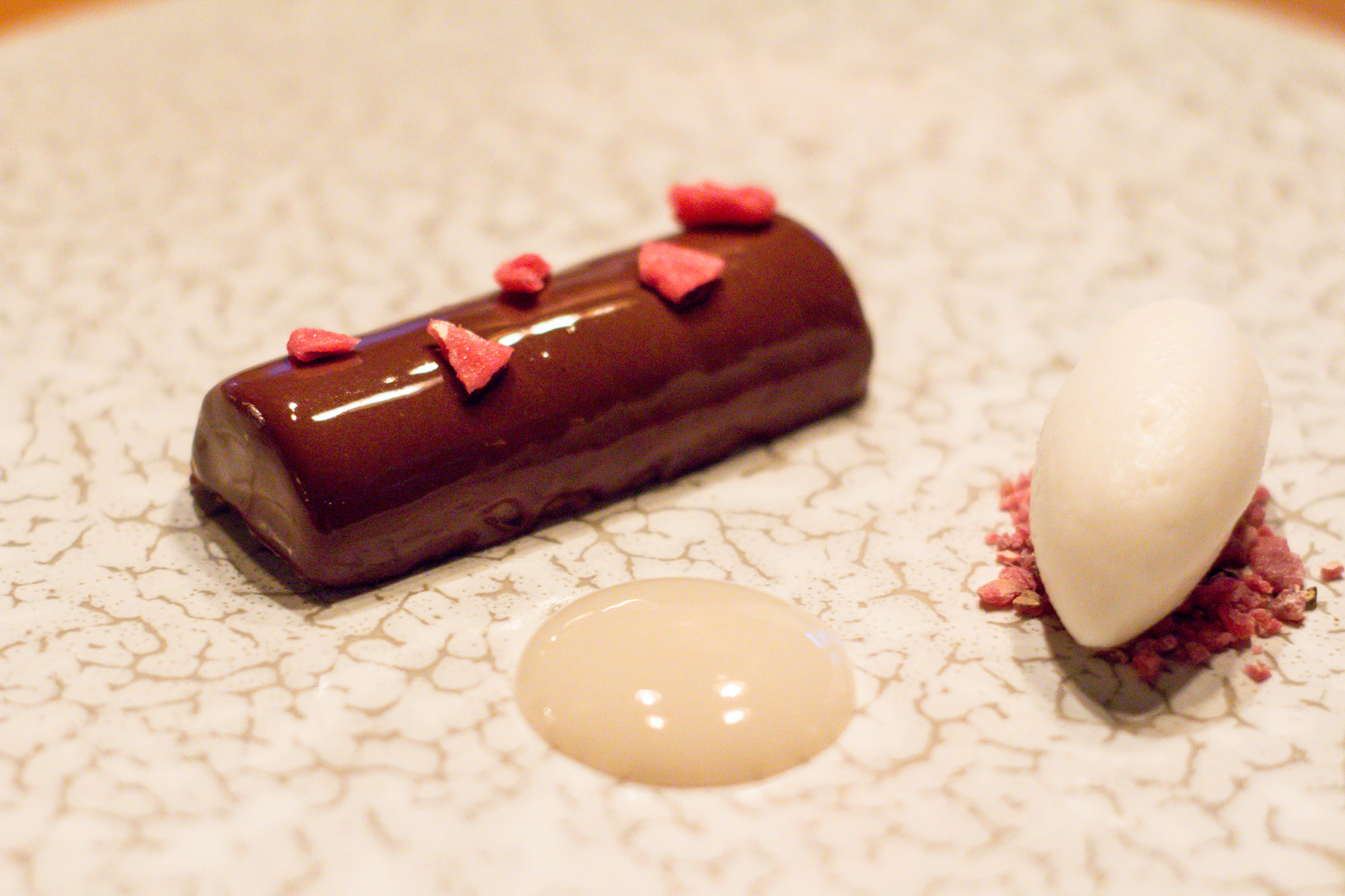 Thankfully, desserts restore the equilibrium. The milk chocolate pavé glistens in the springtime sun, and the pink popping candy makes the tastebuds sparkle along with it. The lychee sorbet is a necessary almost-sour addition, demonstrating Nat's skill at balancing sweet and tart flavours.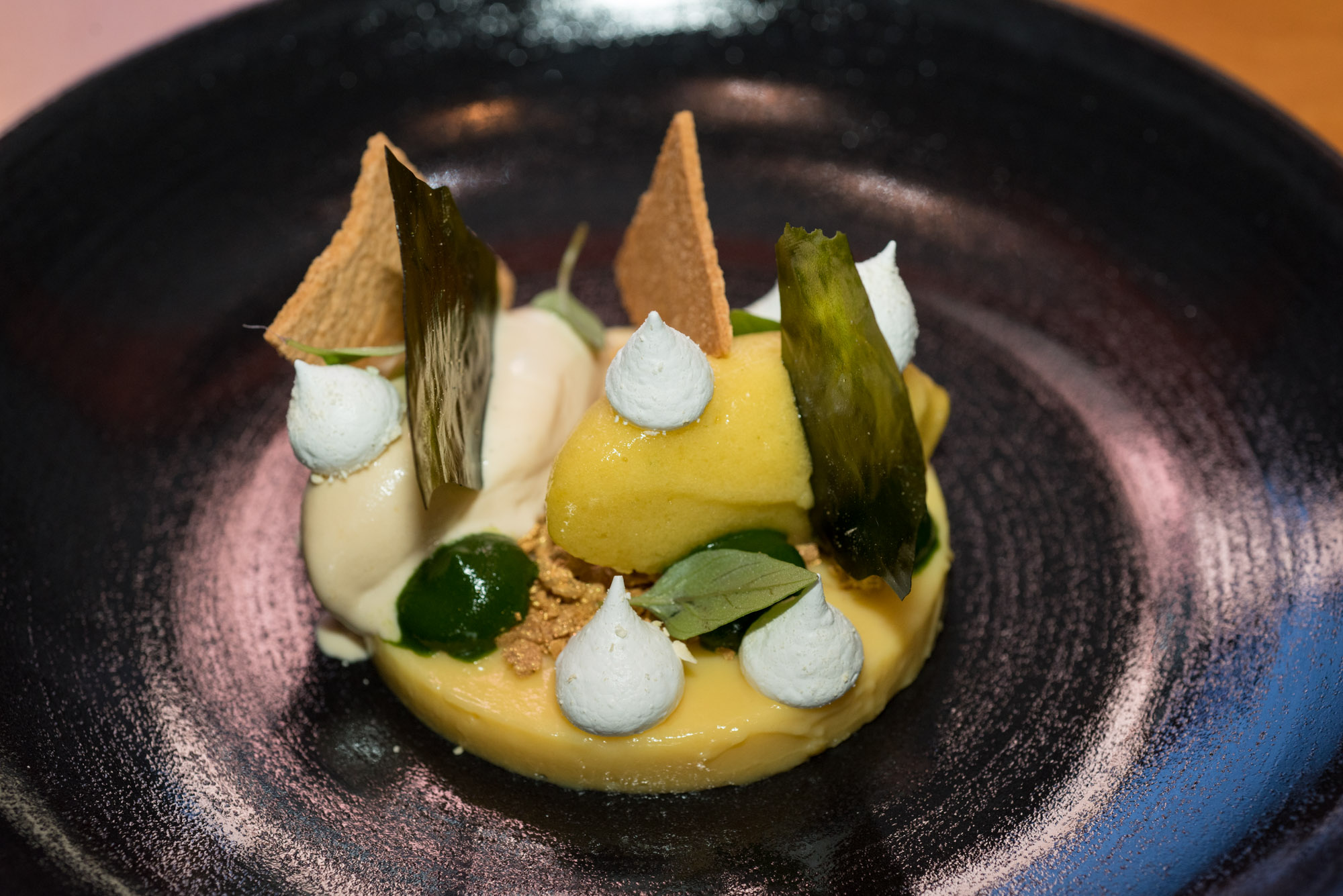 Similar to the quail dish, the passionfruit dessert is another complicated arrangement, incorporating freeze-dried basil glass which snaps with a satisfying crack and adding an unusual herbal taste. This is all tangled in with caramelised white chocolate sorbet and little dollops of crunchy meringue. It's a masterclass in how to make desserts exciting.
Despite new contenders, such as 20 Stories, Manchester House remains at the top of the city's fine dining tree. Young chef Nat has brought a raft of innovative ideas to the table, and the odd forgivable misstep aside, is the perfect person to breathe new life into this venue.
Photos by Stephen Keates