Macclesfield Forest
Tom Grieve, Cinema Editor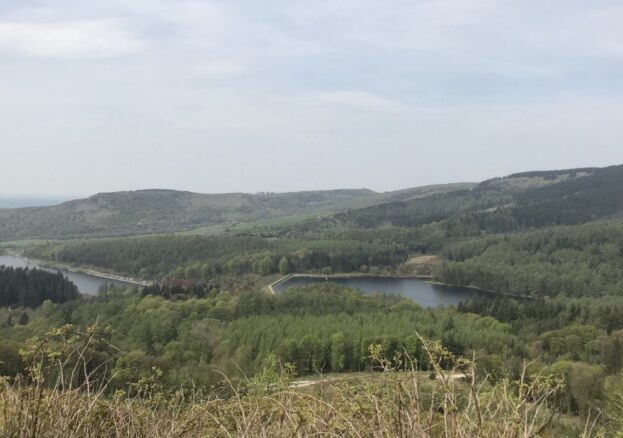 One of the enduring attractions of Macclesfield is its surrounding landscape and huge variety of green spaces. Nestled on the edge of the Peak District National Park, there are no shortage of walks nearby, but Macclesfield Forest stands out for its abundance of wildlife and the spectacular views over the forest's two large reservoirs and out towards Shining Tor, Cheshire's highest point.
Established in the remnants of a Norman hunting forest and managed by United Utilities, there are plenty of paths and trails leading up, down and around. Indeed, whether you choose to walk, run, cycle or even hop on a horse, Macclesfield Forest makes for a good, challenging work out with enough variety in the terrain to keep things interesting. The forest itself is largely made up of pine trees, although there are projects underway to replant areas with more native broad leaved species.
Macclesfield Forest stands out for its abundance of wildlife and the spectacular views
Look out for the aforementioned Shining Tor, as well as views of Cheshire's second highest point, Shutlingsloe — known as the 'Cheshire Matterhorn', thanks to its resemblance to the famous Swiss mountain. Also worth finding is St Stephen's Church, known commonly as 'Forest Chapel'. Originally built in 1673, but reconstructed in 1834, this landmark is known for its traditional rush-bearing ceremony, performed each August.
Visitors to Macclesfield Forest will also find the Peak District's largest heronry, with springtime walkers provided an opportunity to spot the birds tending to their young high above the bluebells. A herd of elusive red deer, along with badgers, weasels and other assorted species combine to make this an animal spotters paradise.
In terms of getting there, free parking is available at designated areas, but there is also a pay and display car park at the visitor centre, where you will also find toilets, the Nice Nosh food stall serving local produce, an information point and picnic areas. Things are tricker if you don't drive, but bus services will take you as far as Langley Village, while rail gets you to Macclesfield itself.