Tempranillo
Tom Grieve, Cinema Editor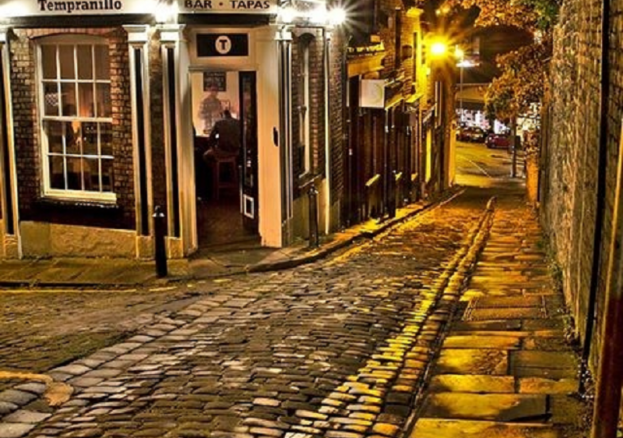 Tempranillo makes the most of its location on the quiet cobbled streets of Backwallgate in Macclesfield. This quaint, cosy tapas joint cultivates a relaxed atmosphere with subdued lighting and natural finishings that make it easy to switch off and be transported as you peruse the list of fine Spanish wines.
Tapas should be informal. Start by ordering your drinks — the wines are joined by Spain's finest sherry, beer and cider — along with some smaller dishes to nibble on, perhaps some olives, or fried almonds. As you settle in, take your time looking over the main tapas, and pick out some staples such as the Pan Con Tomate and Patatas Bravas to match with the richer, more extravagant options.
Whether you want to share with the table or order more selfishly is up to you and your dining companions. Vegetarian options such as the Pimientos Del Padron (padron peppers fried with smoked sea salt) are joined by a selection of fish dishes that include plump king prawns and fresh anchovies. Meat eaters can choose from classics such as the Croquetas Jamon (Serrano ham croquets), charcuterie and Chorizo A Al Sidra (hot León chorizo cooked in Spanish cider).
Don't be afraid to order conservatively — half the fun of a tapas session indulging in a second look at the menu. But do save room for dessert, the Churros Con Chocolate (Spanish doughnuts with chocolate sauce) — and maybe one last sherry — make for the perfect cap to a well spent evening.
Paralyzed by choice? Book ahead of time for one of Tempranillo's Sunday set menus. Curated in the knowledge that Spanish Sundays are for eating, drinking and relaxing with friends and family, this £25 offer books up quickly, so don't leave it too late. With a bit of luck, there might be some sun on the cobbles outside, helping you transport yourself to the backstreets of Madrid, even if only for a few hours.