La Casita Tapas Bar
Carmel Smickersgill, Tours & Activities Editor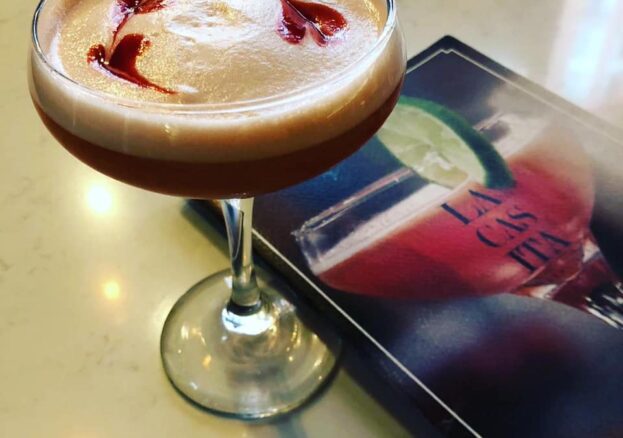 Tapas done well can never be underestimated. The combination of excellent ingredients, cooked simply and skilfully, served with fine beverages and a large helping of good conversation, is an eating experience that's hard to beat. La Casita have been bringing this Spanish inspired culture of relaxed eating to Yorkshire, including at their restaurant in Ilkley. They have created a menu that combines the best of Yorkshire and Spain to give you an authentic, yet familiar, tapas experience.
A tapas restaurant with a modest selection of well thought out plates
As you enter, you'll be struck by the light and open decor of the rooms. On the rare sunny day you'd be forgiven for forgetting that you're in Ilkley rather than the back streets of Valencia. Once seated you can enjoy a cocktail, fine wine or cold glass of Desiderata, one of Seville's craft beers; the light and fruity pils perfectly complements strong cured meats and cheeses. Which brings us on to the menu. There is a single page of small plates, each balancing out the rest of the selection. It's reassuring to see a tapas restaurant with a modest selection of well thought out plates rather than a huge list of underdeveloped ingredients.
La Casita import their octopus from the fishing village of Getaria, their cheese from Mas Montbru, their brandy from La Mancha and their fresh fish from Whitby. With every ingredient they use, La Casita strives to work with small-scale producers who practise sustainable methods of fishing, farming and making. This ensures their plates have as little negative impact on the planet and wider eco systems as they possibly can, letting you eat with a happy conscience.
La Casita offers a marvellous bottomless brunch. Enjoy unlimited drinks, both soft and alcoholic, as well as three tapas dishes for just £26.95 per person.
Looking for more things to do in Ilkley? Head here.