GB Antiques Centre
Polly Checkland Harding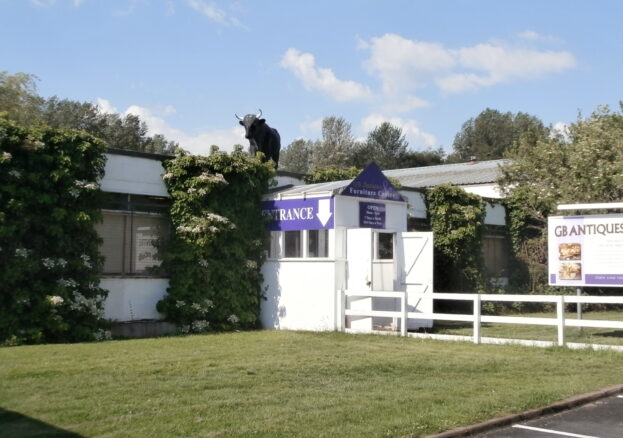 Located just out of Lancaster city centre, a little beyond Williamson Park, GB Antiques Centre is worth making a bit of a detour for. Family run for over 30 years, the vast centre hosts 120 individual antiques and collectables dealers, all spread out over 40,000 square feet. Each dealer has their own specialism – including antique furniture, glassware, kitchen paraphernalia, pottery, memorabilia, toys and more, so there should be someone who's an authority on whatever item you're looking for. The collection at GB Antiques Centre also spans almost every era, from Edwardian oak furniture right up to recent classics such as Snoopy, the Smurfs and Dr Who.
GB Antiques Centre is named after Gloria Blackburn, who opened the complex with her husband Allan in 1990. The couple had initially aimed to be able to welcome visitors at weekends, as well as running antique fairs. The centre quickly proved popular though, and the Blackburns shifted to being open every day except Christmas and Boxing Day. There's a small admission fee for visitors, but this includes parking for the day; handy when GB Antiques Centre is part of Lancaster Leisure Park, where you can find a set of other attractions including Lancaster Brewery and the award-winning Countrystyle Meats farm shop. This is also where Lancaster Food and Drink Festival is traditionally held.
Entirely indoors and all on one floor, GB Antiques sets out to be accessible, with wide aisles between the stands. It's an absolute treasure trove, with everything from paintings to grandfather clocks, perfume bottles to wind up tin toys. Remarkably, it's also experienced the literal version of the 'bull in the china shop' idiom: in 2003, a bull escaped a nearby auction and ventured into GB Antiques Centre through an open loading bay. There's more than one reason, then, to go with a keen eye – and lots of time on your hands.