Wall Of Sound Records Leeds
Carmel Smickersgill, Tours & Activities Editor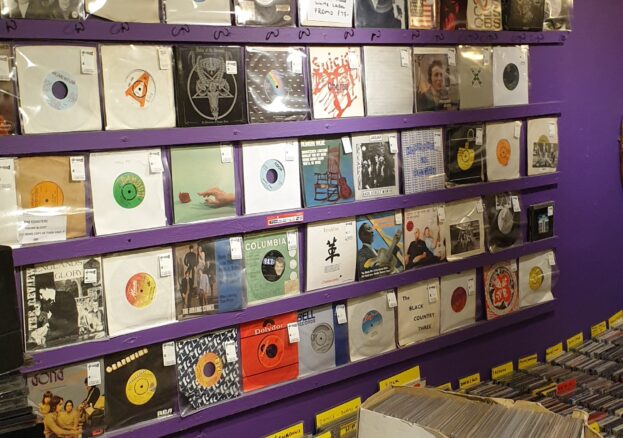 Wall of sound is the nomadic passion project of one man who has devoted his life to records. For over three decades Elliot Smaje has been selling and buying vinyl. With a keen eye for collectors items as well as a hunger for fresh sounds, he dwells in the basement of Crash records, amongst a treasure trove of noises. Although the shop may look a bit gloriously chaotic there is order to the anarchy and gold to be found within the depths of each shelf.
Elliot started Wall of Sound as a market stall. He has since travelled around Yorkshire taking the shop to different markets, towns and venues, soaking up the listening culture of each place as he goes. In every step of the journey, new and diversely influenced records have become incorporated into Wall of Sound's collection. Now, you can find an outlandish array of second hand vinyl that bares the mark of a very personal journey.
Previously the shop existed in Barnsley and Harrogate, before eventually finding its home in the underbelly of the Headrow. You can read the autobiographic account of Elliot's journey with the shop on the Wall Of Sound website.
This shop is the kind of place you can get lost in for hours and one of the spots in Leeds where you're most likely to find something entirely unexpected. People frequently find music they never knew they needed before it comes face to face with them. It's a sweet shop for those grown up kids who love getting their teeth into some vinyl based sugar.