Afflecks Palace Online
Carmel Smickersgill, Tours & Activities Editor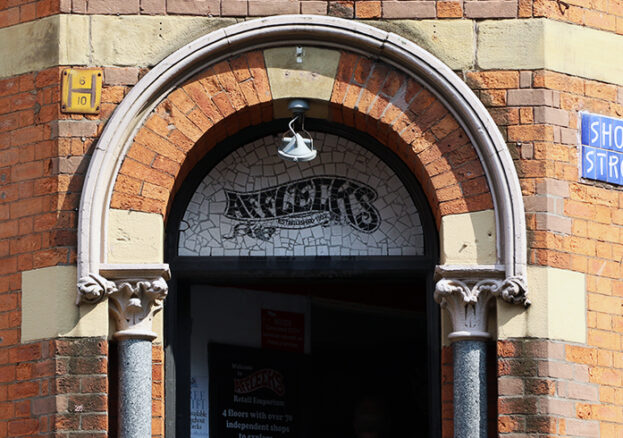 Afflecks Palace is legendary in Manchester, and for good reason. This towering indie emporium kick-started the careers of many a local entrepreneur, from Red or Dead founder Wayne Hemingway to Urban Splash head honcho Tom Bloxham. While venturing into the city centre may not a be a top priority, you'll be glad to hear a lot of the independent sellers have established online shops. These can be found through the Afflecks website and contain everything from art, music, paraphernalia, health and beauty products as well as countless fashion boutiques.
Although nothing can replace the labyrinth like feeling and sensation of wonder you experience when shopping in Afflecks, we can still support those who create such as eclectic atmosphere. In these times supporting local shops, is more important than ever. Follow the links to Etsy and the seller's own websites to find those items you know that only Afflecks can provide.
It's THE place to go for wavy and one off garms, beads, henna or hemp products as well as wholesome vegan soap. When surrounded by the chains and corporations of Market street, it's a breath of fresh air that diverts you from the mainstream and helps in finding a perfectly quirky gift.