Knittaz with Attitude: Yarnbombing at Upside Down Coffee
Vicky Smith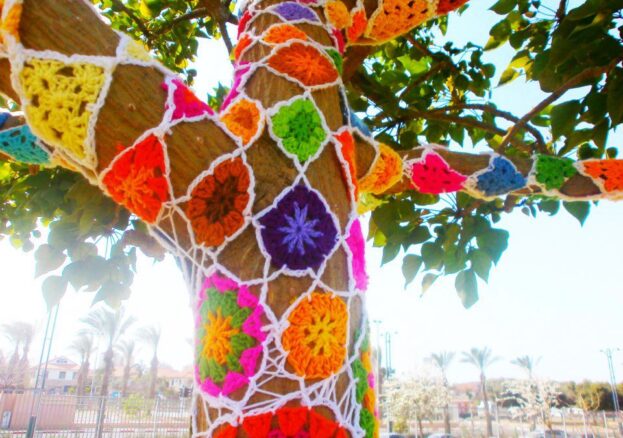 Hosted by Knittaz with Attitude – a friendly age-diverse group that focuses on knitting, crochet, yarnbombing and contemporary needlecraft – this isn't so much a workshop as a 'learning social'. Join the Knittaz on the first Monday of each month at Upside Down Coffee and, for the bargain price of £3.50, you'll get a light vegan meal and a cuppa thrown in for good measure.
Everyone is invited and you can bring your own work or join in with one of the many yarnbombing projects organised by the group. Novices are welcome too, with resident experts on hand to teach you the basics of knitting and crocheting. Naturally there is an ample supply of wool bundles, knitting needles and crochet hooks to help you get stuck in.
Occasionally there are special themed sessions, such as macramé classes or working on local art projects, and textile artists regularly visit to share their skills.