Rakhi Singh and Vessel/Singh Quartet: Written in Fire at RNCM
Johnny James, Managing Editor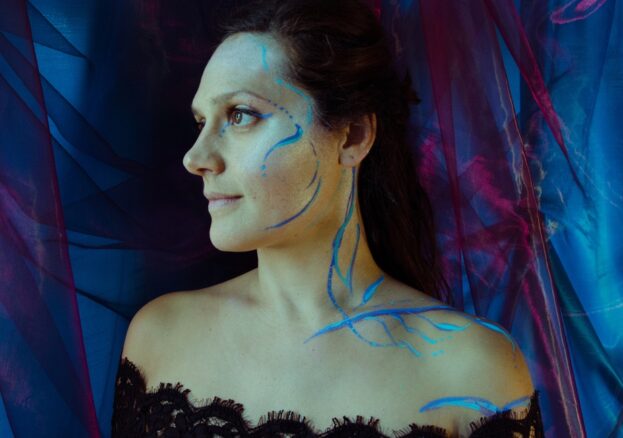 Inspired by Janáček's wonderful Intimate Letters string quartet, violinist Rakhi Singh and producer Vessel unite in a thrilling collaboration at the RNCM, entitled Written in Fire.
In his last decade of unbridled inspiration, Janáček's muse was an unlikely one. Despite being married and 40 years her senior, Janáček fell wildly in love with a young woman named Kamila Stösslová, whom he met in 1917. Knowing his dream of love with Kamila could never come true, the composer contented himself with writing some 700 letters to her. He also penned a string quartet for the girl, which he entitled Intimate Letters. It contains some of the composer's most wonderful music.
This event at the RNCM will begin with a memorised performance of Janáček's string quartet by the Singh Quartet. This will be followed by the premiere of a new work created by Rakhi Singh and Sebastian Gainsborough (AKA Vessel). In a contemporary response to Janáček's masterpiece, Singh and Gainsborough will combine acoustic instruments and electronics in order to scatter sound to all corners of the darkened hall. The result promises to be enveloping and intense, channelling the passion of Janáček's original composition in bold new ways.
Born in south Wales to an Indian father and English mother, Rakhi Singh first picked up a violin at the age of three. She attended the Chetham's School of Music and as a teenager won many national competitions before embarking on a diverse and prolific performing career. She's played concertos and recitals the world over, led the Barbirolli Quartet and guest led a plethora of UK orchestras including the Manchester Camerata. She also happens to be the co-founder of the boundary-smashing and consistently great Manchester Collective.
Gainsborough, meanwhile, is a restlessly creative producer whose off-kilter approach to electronic music is reinvented with each new release he puts out. His early EP's and 2012's full-length Order of Noise saw him reconfigure elements of techno, house, garage, dubstep, ambient, and industrial music. 2014's Punish, Honey, meanwhile, was more conceptual, and found Gainsborough preoccupied with handmade acoustic instruments. Changing things up again, his latest record, 2018's Queen of Golden Dogs, was focussed on early music and baroque influences.
The collaboration of these unique musical voices is an exciting thing indeed, and we can't wait to see what Written in Fire holds!