Women and Girls Skate sessions at Projekts
Carmel Smickersgill, Tours & Activities Editor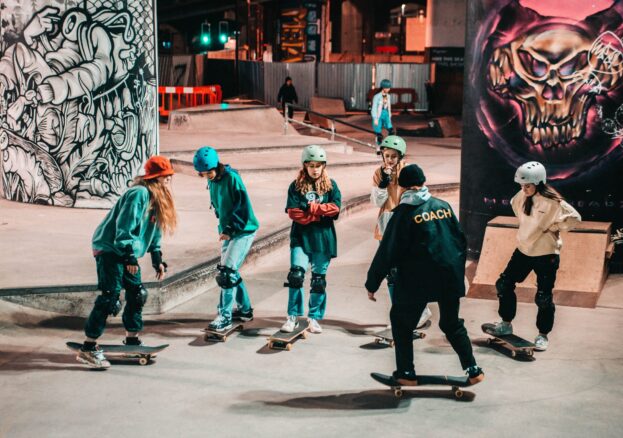 Now that we've had a taste of freedom, why not try something completely different to your pre-pandemic life. Skateboarding is one of those activities that lies in blurred lines between sport and art. It demands physical practise and creativity in equal measures and can provide some much needed escapism. However, skateboarding's image is predominantly male and skate spaces can be quite intimidating environments for women and girls to learn in. Do not fear though, Projekts have introduced highly popular Womens and Girls skate sessions, making the park available for womxn of all levels to fill the space with femme energy.
don't be put off if you are a more experienced skater
Every Thursday evening between 7 and 9 pm Projekts, exclusively opens for womxn, including trans, cis and non binary people. You can book coaching and use protective equipment, at no extra cost, making it easy for you to take your first steps with confidence. At the moment the sessions have limited capacity, so as to allow social distancing measures to take place. As you can imagine the evenings are very popular, but don't worry if you miss out on a space, Projekts have a  Women and Girls skate sessions waiting list where you can be notified if a space becomes available. The sessions are for all abilities so don't be put off if you are a more experienced skater.
For people of all genders (and larger ages) looking for somewhere to skate, check out Projekts' Wednesday night Adults only sessions. These are often easier to get into than the women's sessions as demand isn't as high and you'll still receive the same access to equipment and coaching, so well worth it.
For both sessions you can book individual nights or blocks of four weeks in advance to save you rebooking each week.