Wizard of Oz at Harewood House
Shekina Rose, Families Editor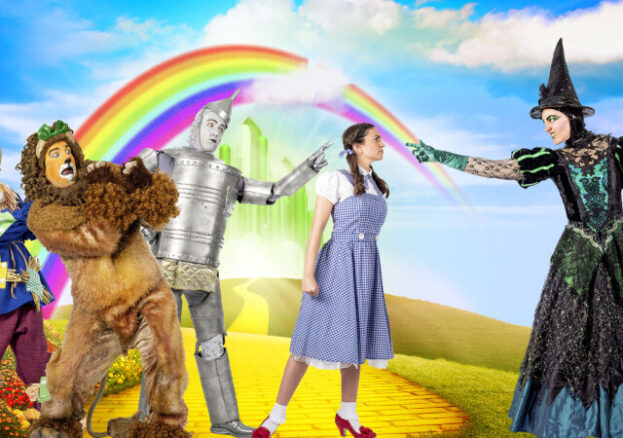 Click your heels and follow the yellow brick road in this brand-new, outdoor adaptation of The Wizard of Oz at Harewood House, taking place on Saturday 22 July.
Based on the much-loved classic, this hilarious performance by Immersion Theatre follows Dorothy on her journey to Emerald City, alongside her loyal and trustworthy companions, and some of our favourite fictional characters ever: the brainless Scarecrow, the heartless Tin Man, and the Cowardly Lion. Together, they embark on their quest to see the mighty and mysterious Wizard of Oz, unaware of the many obstacles they might encounter along the way, like the evil Wicked Witch of the West! Uh-oh, she's found them – and she wants nothing more than to stop Dorothy and her friends from finding the Wizard and getting the things that they so desperately seek.
This special production is a fresh but faithful re-telling of the original script, and promises to have you laughing, singing, dancing and clapping along, with brand-new songs by Immersion Theatre to keep the show exciting and guarantee toe-tapping galore. Audience interaction, dazzling costumes, an original script, and plenty of laughter are a-plenty in this family-friendly show, which holds at its core the important themes of friendship, courage and the importance of home.
So head to Harewood House this July for a delightful performance of Wizard of Oz, set to capture the hearts and imaginations of children and adults too, in this special retelling of story we all know and love.
Wizard of Oz at Harewood House will take place outside whatever the weather – so make sure you dress appropriately, and let's hope it doesn't rain! Hungry attendees are more than welcome to bring along a picnic for tea – sandwiches, cakes, crisps – the choice is yours – just don't leave any litter please!