Whiskey Chow at CFCCA
Sara Jaspan, Exhibitions Editor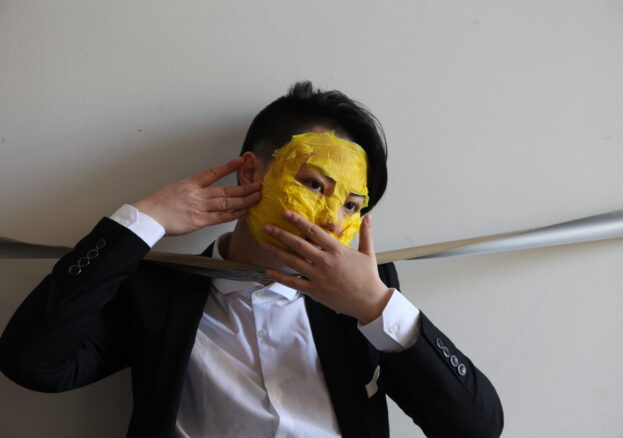 As part of Manchester After Hours 2018, head to CFCCA for a one-off performance and talk by Chinese artist, activist and drag king Whiskey Chow.
Chow has been involved in feminist and LGBTQ+ activism in China since she was 20; working with local queer communities in Guangzhou, teaching gender education in community theatres in south China, and curating China's first LGBTQ+ music festival (Lover Comrades Concert) in 2013. Much of her work explores the interaction between art and activism, and, since moving to England to study at the Royal College of Art, has crystallised around themes of female masculinity, stereotypes and the cultural projection of Chinese and Asian identity. Ultimately, Chow says, she looks forward to a day when we no longer need categories such as race and gender "to empower ourselves."
Same-sex activity was only decriminalised (but never legalised) in China in 1997 and homosexuality declassified as a mental illness in 2001. There are still no laws protecting LGBTQ citizens from discrimination today. It's therefore perhaps little surprise that Whiskey likes London, describing it as a place where "people are being given more space to explore their desire and identity." Yet she also finds "those spaces can be overwhelmingly white" – something she continues to challenge and critique in her work, opening up a wider conversation around privilege within the contemporary art scene.
Chow's context sensitive work moves fluidly between the gallery space and live art scene, embracing elements of performance, moving image and experimental sound. Her performance at CFCCA promises to be a highly memorable occasion, while her artist talk should offer some valuable new insights into her experience as a queer and feminist activist and artist. Identified among the Evening Standard's 'vanguard' of Londoners changing perceptions of sexuality and gender today, this is evening not to be missed.