Where There is Light – part of Journeys International Festival 2021
Creative Tourist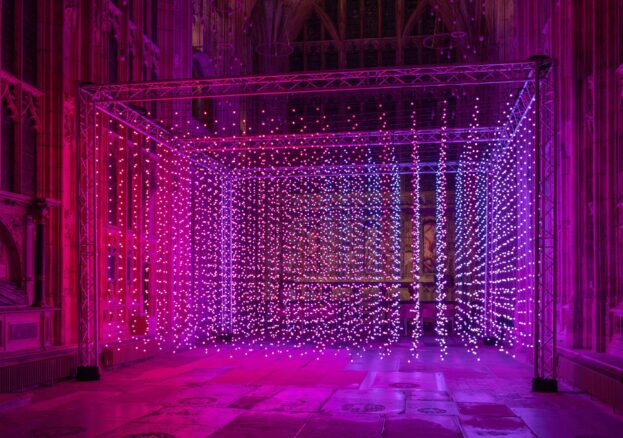 Where There is Light is an immersive sound and light installation by Squidsoup sharing the voices and stories of sanctuary-seeking communities from across the UK. It raises questions about where we find light in our lives, in ourselves, in others and in the world around us.
With the soundscape showcasing interviews that took place online during lockdown in 2020, the installation wants to bring people together and encourage a sense of connection and hope. We hope to rebuild, reconnect and transform how communities connect in times where isolation and loneliness have impacted many people.
Part of Journeys International Festival 2021.