Viviane Sassen: Hot Mirror at The Hepworth Wakefield
Sara Jaspan, Exhibitions Editor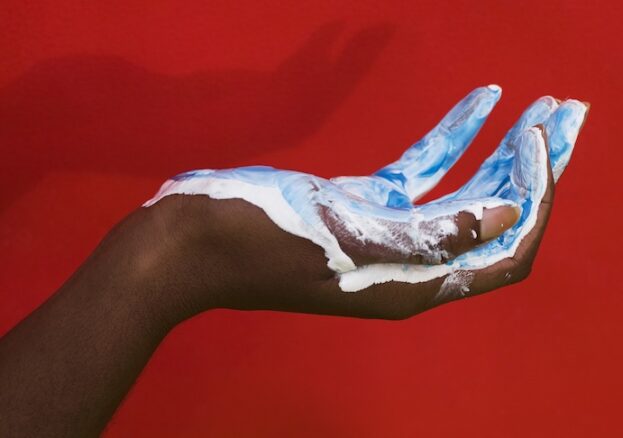 Viviane Sassen's photographs never fail to surprise, delight and transfix in equal measure. The Dutch photographer began her career working in fashion (both behind and, for a brief period, in front of the camera) and has created campaigns for high end brands including Miu Miu, Stella McCartney, and Louis Vuitton, as well as recently collaborating with Frank Ocean on his zine Boys Don't Cry. But it's her personal, non-commercial work that she cares most deeply for, and which has gained her widespread acclaim throughout the contemporary art world. Hot Mirror at The Hepworth will be Sassen's first major UK exhibition focusing on her fine art photography from the past decade, and promises to be one of the absolute highlights of this year's cultural calendar.
Though born in the Netherlands, Sassen spent three of her early childhood years living in a secluded village in Kenya – an experience that went onto play a highly formative role in her later work. The artist has often referred back to this time, describing the impact that the crisp light, dark shadows and vibrant colours left on her. Indeed, these elements all boldly reappear in her photographs today, coupled with a fascination with reflections, mirrors, strong geometric forms, texture, identity, and the body as a sculptural surface.
Despite the brilliantly enigmatic nature of Sassen's output, the fragmented bodies and dreamlike landscapes that populate her visual language also contain clear notes of surrealism – a theme that will be explored at length in Hot Mirror, neatly coinciding with The Hepworth's Lee Miller and Surrealism in Britain exhibition (opening the same day). As well as photographs, a new version of the artist's immersive film installation, Totem (2014), will also feature in the show, presented within a purpose-built structure constructed out of mirrored walls and projections that place visitors inside an infinite surreal landscape, where shadows and reflections are amplified and the line between image and reality becomes increasingly blurred.
Since leaving Kenya aged five, Sassen has often returned as an adult to make work, as well as travelling to various other parts of Africa, South America, Australia and Japan. Among the photographic series included in Hot Mirror: Pikin Slee was made in collaboration between Sassen and members of a remote village in Suriname (an ex-Dutch colony). Parasomnia explores the dream-like state between sleeping and waking. UMBRA offers a pensive meditation upon the interpretive power of shadows (a subject that Sasson has previously discussed in relation to Carl Jung's theory that the shadow represents 'all the things which are hidden in our subconsciousness'). And Of Mud and Lotus (2017) engages in a conversation around the traditionally feminine notions of transformation, procreation and fecundity.
Trying to describe the magic behind Sassen's work in words is incredibly hard. You have to go see it. But perhaps the best way to explain where this quality comes from is in reference to the artist's own description of her spontaneous, playful method of photographing – something she traces back to the early phase of 'magisch denken' (magical thinking in Dutch), when children invent their own imaginative logic to interpret the otherwise mystifying 'rational' framework of the grown-up world around them.
Overall, Hot Mirror promises an arresting visual experience, richly offset by The Hepworth's permanent collection where body and form also take centre stage. Combine with a trip to see Chiharu Shiota: Beyond Time at the nearby Yorkshire Sculpture Park.