Visitors at Oldham Coliseum
Kristy Stott, Theatre Editor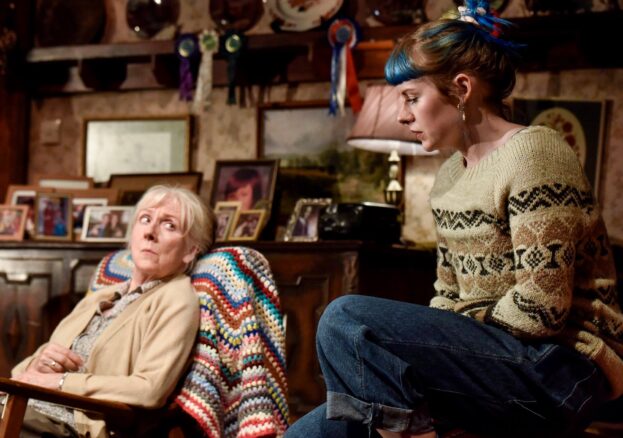 Following the huge success of 2017 production of The Father, Oldham Coliseum will revisit the urgent topic of dementia in Visitors, Barney Norris' first full-length work for the stage.
Norris' first full-length play, Visitors shines a light on an elderly couple's last few weeks together on the farm where they have lived for most of their lives. With a focus on ageing and care, rural life in England right now, and the fractures and distance between families, Visitors is a funny, tender and warm-hearted hymn to life-long love.
In a rural farmhouse at the edge of Salisbury Plain, a married couple, Arthur and Edie, are slowly crumbling. While Edie is presenting with all of the signs of dementia, Arthur, although robust and brave, is prone to falling down. Their son, Stephen cannot afford to put his mother into care and Arthur cannot afford to stop working and look after his wife.
When a young stranger with blue hair moves in to provide care for Edie, the whole family are compelled to question their future together, and who gets to choose how they live their lives.
Norris' Visitors premiered in 2014 at The Arcola Theatre, London and won the Critics Circle Award for Most Promising Playwright and Best New Play at the Off West End Theatre Awards. Norris was also nominated for the Writers' Guild of Great Britain Best New Play Award and the Evening Standard Theatre Awards Charles Wintour Award for Most Promising Playwright.
Mature and tender, Visitors tackles issues around dementia and social care that will resonate with many people. What makes Norris' play so special is that it succeeds in tackling a difficult subject, like dementia, with sensitivity and just the right amount of comedy. Ultimately, this deeply moving production is a sensitive tribute to married love and the beauty that shines through in a sense of shared past.