Vision & Reality: 100 Years of Contemporary Art in Wakefield at The Hepworth Wakefield
Sara Jaspan, Exhibitions Editor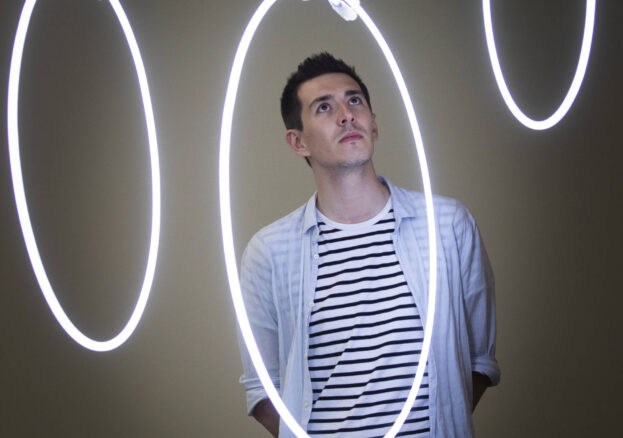 The Hepworth Wakefield is currently closed, however, highlights from Vision & Reality: 100 Years of Contemporary Art in Wakefield can be viewed online via the venue's website, for those in want of a sneaky preview.  
100 years of contemporary art in one sitting? We hope you're hungry. To mark The Hepworth's 10th birthday, the award-winning gallery is looking back on its long history, rooted in the Wakefield Permanent Art Collection. Established in the 1920s, the collection grew out of works gifted by local industrialists and benefactors who believed the industrially thriving city deserved an art collection and gallery befitting its status. Fast forward to today and The Hepworth certainly seems to fit that bill, while the collection itself has grown to include over 5,300 works with a focus very much on the contemporary.
The exhibition will feature historic highlights from its founding days, such as pieces by Agnolo Bronzino, Rosa Bonheur, James Tissot and John Atkinson Grimshaw, as well as works by 20th-century artists Prunella Clough, LS Lowry, Patrick Heron, Bernard Meninsky, Keith Vaughan, Kenneth Armitage and Lynn Chadwick, acquired over subsequent years. The Hepworth is one of the only regional galleries to be donated works by the American art collector Peggy Guggenheim, and several of these will go on display alongside a painting by her artist sister, Hazel King-Farlow, and the surrealist Yves Tanguy.
Prints by Fiona Banner, Sir Peter Blake, Martin Creed, Jeremy Deller, Anthea Hamilton, Lubaina Himid and Yinka Shonibare commissioned through The Hepworth's rather visionary School Prints project will be united, while paintings by Craigie Aitchison, Sir Terry Frost and Rose Hilton, and ceramics by Dame Lucie Rie, Alison Britton and Sara Flynn, represent some of the collection's most recent major bequests. A large-scale drawing made by Rosanne Robertson earlier this year and Magali Reus' sculpture 'Harlequin Darts' (2016) bring the story right into the present.
Rather than simply an amass of works, however, Vision & Reality will also reflect on how the collection was shaped and the central role played by the donor organisations, communities and individuals behind it. It will delve, too, into the politics of collecting itself – particularly around who and what gets represented – paying attention to how The Hepworth has sought to expand the collection over the last decade to address historic imbalances and enrich narratives explored by artists in shifting contexts.
Significant birthdays are always a good time to take a step back and reflect. This exhibition seems not only a fitting celebration of 100 years of art collection but the importance of public collections themselves. In the words of The Hepworth's Director, Simon Wallis, the collection serves as 'a living resource of national significance'. Long may it stay that way.