Verbose at The King's Arms
Sarah-Clare Conlon, Literature Editor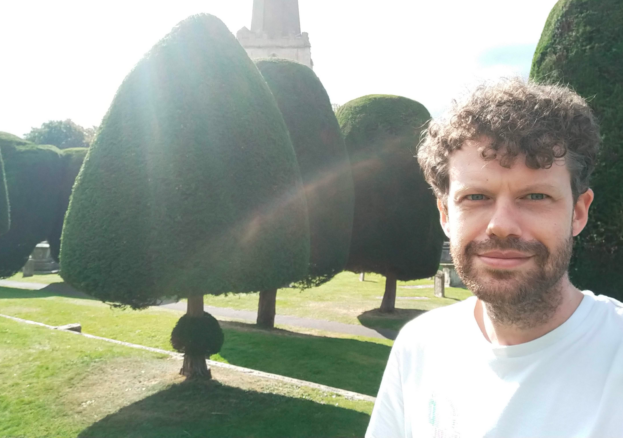 One of Manchester's longest-running monthly spoken word and live literature events, Verbose welcomes two invited headliners to the stage each month, plus a selection of open mic performers. For November, it's Luke Samuel Yates and Thomas D Lee in the guest slots.
Under new ownership since the start of 2023, Lisa O'Hare, Ilaria Robinson-Passeri and Alicia Fitton are now firmly at the helm, four iterations in since the heady Fallow days began in January 2015. The latest Verbose hosting trio are carefully curating and shepherding headliners plus various open mic performers on the fourth Monday of each month, and you can expect poetry, prose, play snippets and everything in between, plus a real community vibe that welcomes all newcomers.
About the headliners…
Luke Samuel Yates's debut collection, Dynamo, won the 2022 Poetry Business International Book and Pamphlet Prize, and was longlisted for the 2023 Laurel Prize. He has also published three pamphlets; Thinking Inside The Box, his first, was the result of a writing residency he did in 2009 at the Philadelphia Institute of Advanced Study, where he performed and launched the book from inside a large box. His other pamphlets are The Flemish Primitives (Smith/Doorstop), winner of the Poetry Business Book and Pamphlet Competition 2015, and The Pair of Scissors That Could Cut Anything (The Rialto). He has been a Poetry Society Foyle Young Poet four times, and was selected for the Aldeburgh Eight. He has recently had poems published by magazines including Poetry Wales, The Rialto, Anthropocene, Ambit and The North, and he has performed at Aldeburgh, Ledbury, Kendal Calling and on BBC Radio 4. He lives in Manchester and is a lecturer in sociology, teaching and researching political movements, technology and consumption.
Thomas D Lee is a Sunday Times bestselling author of historical and fantasy fiction – his bestselling debut novel Perilous Times was published in May 2023. In 2019 he completed an MA in Creative Writing at the University of Manchester's Centre for New Writing and he is now pursuing a PhD there, specialising in queer interpretations of the Arthurian myths.
There will also be performances from various open mic acts, established and emerging. If you'd like to read on the open mic, get in touch with Verbose direct to put your name on the list (or waiting list).