Glorious Phantoms at Quarry Bank
Carmel Smickersgill, Tours & Activities Editor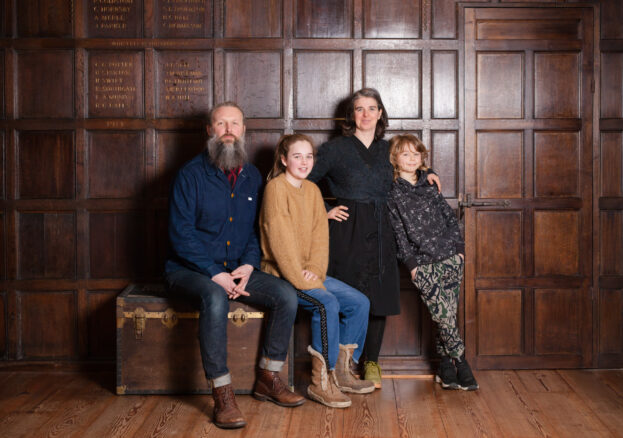 Samuel Greg, the owner of Quarry Bank at the time, and his son Robert witnessed the Peterloo Massacre 200 years ago. They opposed the subsequent 'cover-up' of the massacre and Robert later gave testimony criticising the establishment's response. To commemorate the bicentenary of these tragic events the National Trust have commissioned a new artwork, Glorious Phantoms, in response to the themes of rights and freedoms.
From the 13th of July till the end of September Quarry Bank will be showing a film inspired by conversations about rights, social responsibilities and the power to create change. As of yet there isn't any evidence to suggest that mill workers from Quarry Bank were there that day however, the workers would have been very representative of the general crowd.
The commission is being created by the artist family Grace Surman, Gary Winters and their two children Hope and Merrick. The films have been created so as to spark further thought and conversation around the topics involved. The family are known for approaching politically charged ideas with respect and a sense of playfulness.
The artwork is part of a UK wide National Trust programme called People's Landscape. Through commissions, exhibitions and events, People's Landscapes shines a spotlight on how National Trust properties and land has shaped our political climate as we know it. Turner-Prize winning artist Jeremy Deller is the artistic advisor on a programme of events and exhibitions across the country, working with artists to tell the stories of some very different places.
The films have been created so as to spark further thought and conversation
In addition to the artwork, new research has been carried out by academics from MMU as well as volunteers from both Quarry Bank and Dunham Massey, looking at the role played by Quarry Bank in the Peterloo Massacre. Key findings from this research and displays about the family's artist processes can be seen on display in an exhibition at Manchester Central Library from 6 July – 29 September. The artist family have also created a film responding to Dunham Massey's connections to Peterloo which will be shown simultaneously in the Orangery at Dunham Massey
This project is supported using public funding by the National Lottery through Arts Council England and with additional support from Art Fund, is part of the National Trust's People's Landscapes programme.