Tirzah at The Stoller Hall
Johnny James, Managing Editor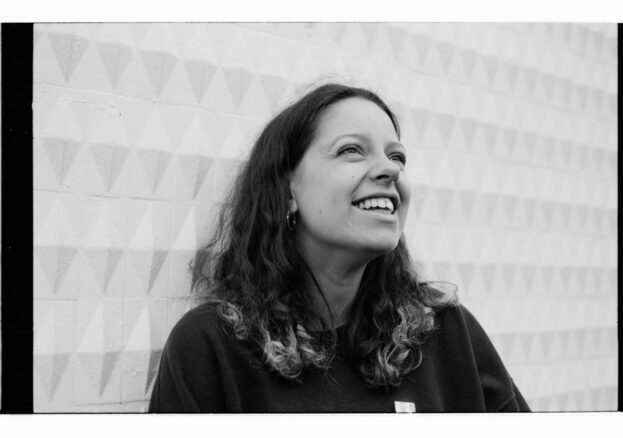 Tirzah has been at the centre of the underground British RnB scene for the better half of a decade, her songs offering up hallucinatory celebrations of recovery, change and love. On 22 June, she brings them to The Stoller Hall.
Tirzah's debut album, Devotion was pop music stripped of its bells and whistles – introspective, DIY, off kilter. Tracks like 'Gladly' and 'Holding On' featured morning-after party rhythms, hazy melodies and contorted acoustic instrumentation, while leaning into the post-grime and UK garage sounds of London. The words, meanwhile, served as excursions into the moody inner life of an unusually talented lyricist, who's capable of bringing the mundane to vivid life. An album for the heads, it rose almost instantly to cult status.
On Colourgrade, Tirzah's second album, she strips things back further, with enigmatic, avant-garde songs that are both downbeat and hopeful, exploring gratitude and new beginnings. Pitchfork called the skeletal single 'Send Me' a "captivating example of hushed restraint that sounds like it's transmitted from the future." The more tender single 'Sink In' is also shadowy and minimal, but there's also a soothing, warm quality to it as she sings about the hesitancy to be hurt while falling in love.
The brand new single 'Ribs', written with frequent collaborators Coby Sey and Mica Levi, is another classic Tirzah track, full of off-beat melodies, mesmerising vocals and hypnotic, textured production. And like all Tirzah tracks, the thing just sounds so effortless, her voice furrowing a quiet path through a hazy dreamscape as she sings: "Learning from you / Feelings I thought I knew are new / Now I know". Again she proves herself a master of the minimal.
We can't wait to finally catch Tirzah live in the flesh later this month, especially at a venue so acoustically on-point as The Stoller Hall. There's only a handful of tickets left. Grab one while you still can.