This Woman's Work at The Stoller Hall
Johnny James, Managing Editor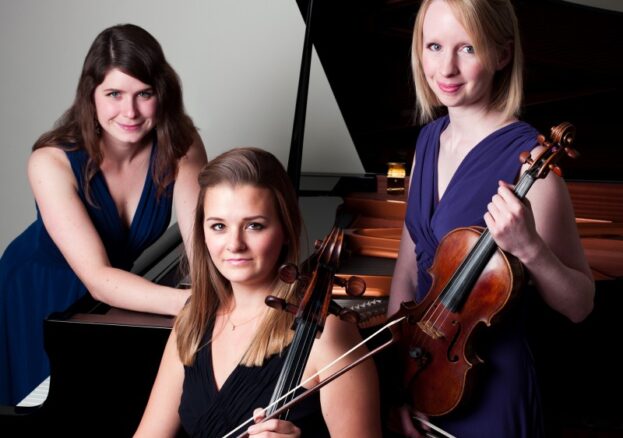 On International Women's Day 2019, The Stoller Hall will host a musical celebration of Clara Schumann's life and legacy. Performed by the all-female Albany Piano Trio and the talented young singers of RNCM, the programme for This Woman's Work will place the work of Schumann alongside that of three other female composers. Including a world première of an exciting new commission by Emma-Ruth Richards, this promises to be an inspiring evening for all.
Part of a larger project of the same name, This Woman's Work marks 200 years since Schumann's birth. One of the most distinguished pianists of her time, Schumann enjoyed a 61-year concert career during which she toured all over Europe. Having been taught composition by her father, Friedrich Wieck, she was also a gifted composer. In the summer of 1846, Schumann penned her celebrated Piano Trio. A meticulously crafted and challenging work, each of its three movements holds its own treasures. The work is well suited to the Albany Piano Trio, whose playing, both passionate and precise, is a joy to behold.
After the Piano Trio, we will be treated to a selection of Schumann's vocal works. Not as well known as her works for the piano, Schumann's vocal compositions feature some of her most compelling writing, and stand alongside the best of the German Lieder repertoire. Setting poems of the German romantics, Schumann's songs explore themes of nature, love, melancholia, separation and death. The very best of these will be sung by the talented RNCM Songsters, who formed in 2015 in order to promote and celebrate the Song repertoire.
Also in the programme is Rachel Stott's arrangement of Sadie Koninsky's Eli Green's Cake Walk. A prolific composer, Koninsky is thought to have authored over 300 pieces of music, including a great deal of waltzes and marches. Eli Green's Cakewalk, which became a popular hit when it appeared in 1898, was the first cakewalk published by a female. It will be followed in this programme by Nicola LeFanu's Piano Trio. Having penned some sixty works which have been played and broadcast all over the world, LeFanu has been at the heart of contemporary music in Britain for several decades. Well known for celebrating the music of her fellow female composers, she's a perfect fit for Women's Work.
The evening concludes with the world première of a brand new commission by Emma-Ruth Richards. One of the most exciting young composers writing today, she is much in demand both in the UK and across the world. After a series of commissions from the likes of the London Sinfonietta, Norway's MiNensemblet, and the Britten Sinfonia, Richards has been invited to write a new work for the Albany Piano Trio. It will explore grief, beauty, acceptance and transformation. In addition to the rest of the wonderful music in this programme, we can't wait to hear it!