The Suitcase at Playhouse Theatre
Andrew Anderson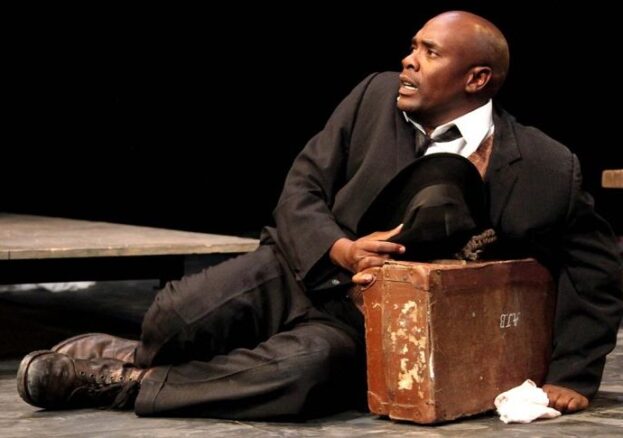 The Suitcase is set in 1950s South Africa, and tells the story of a young married couple who leave their rural home to find a better life in the city. However, when they arrive they find what so many have found before them – that making it in the city is no easy task.
To try and make ends meet the husband resorts to desperate measures and steals a suitcase. But what seems like a simple crime soon becomes a disturbing journey into the criminal underworld, as the suitcase's rightful owner does everything he can to get it – and its valuable contents – back.
Created by South Africa's Market Theatre and director James Ngcobo, The Suitcase has toured internationally over the last ten years, winning critical acclaim wherever it has been. Now it is coming over to the UK, with a stint at Liverpool's Playhouse Theatre this autumn.
Based on a true story, The Suitcase is a modern day theatrical thriller with a distinctly South African storytelling style.