The Pilgrim's Progress by Ralph Vaughan Williams at RNCM
Johnny James, Managing Editor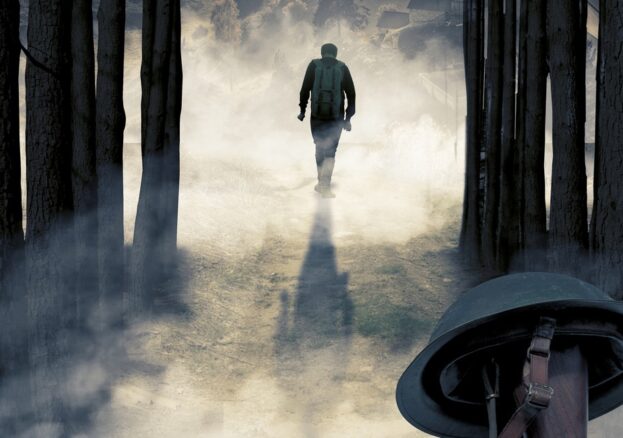 Ralph Vaughan Williams' unconventional opera The Pilgrim's Progress is a culmination of the composer's 45-year-long creative output. Documenting the incredible variety of his musical style, it feels like a time-lapse of Vaughan Williams' musical journey. Inspired by John Bunyan's novel The Pilgrim's Progress, the opera turns a Christian allegory into a universal tale of spirituality. It will surely be one of the highlights of the RNCM's Spring Season.
'As I walk'd through the wilderness of this world, I lighted on a certain place, where was a Denn; And I laid me down in that place to sleep: And as I slept I dreamed a Dream.'
These are the words that open what is arguably the first English novel. One of the best-loved and most widely read books in English literature, The Pilgrim's Progress by John Bunyan tells the story of an everyman figure – Pilgrim – who journeys from his home, the City of Destruction, through a series of challenges and temptations to the Celestial City on Mount Zion – salvation. First published in 1678, the novel has been translated into over 200 languages and has never been out of print.
One of its many readers was Ralph Vaughan Williams, who was so enamoured with Bunyan's novel that he took it with him to the trenches of the First World War. Flash forward four decades and the composer's full-scale opera based on the novel was being premiered at Covent Garden. A spiritual and uplifting work, it offers us the best of Vaughan Williams – both the gentle lyricism of his pastoral style, and his darker side that lived with the horrors of war.
This new RNCM Opera production of The Pilgrim's Progress is set, aptly, during the First World War. We see the Pilgrim character as a deserter who leaves his fellow soldiers behind to embark on a quest for better things. A highly ambitious production, it should be a great evening of entertainment, and one of the Spring Season's highlights.