The Orielles at Belgrave Music Hall
Johnny James, Managing Editor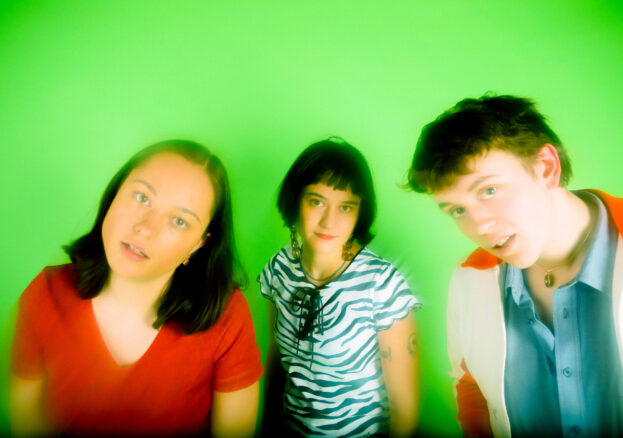 Just as live gigs were starting to feel like relics of the rose-tinted past, Leeds' Belgrave Music Hall have announced that they're running a series of socially distanced shows, kicking off with The Orielles on 4th October.
Halifax quartet The Orielles have long mastered the art of collage. Their first album Silver Dollar Moment (2018) fused extra-terrestrial pop with mid-60s psych and garage in a way that made the nostalgic novel. Swirling, festival-ready tracks like 'Let Your Dog Tooth Grow' won the band numerous tours around the UK, Europe and even America, before they hunkered down for album number two.
2020's Disco Volador adds another genre – take a guess which one – into the mix. A dash of the Nile Rogers has drawn out a joyous, dance-orientated flavour in their music, with tracks like 'Bobbi's Second World' combining punchy drums, rubbery bass/guitar hooks and synth stabs to hip-swinging effect.
Woozy lead single 'Come Down on Jupiter', meanwhile, leans more into Stereolab-esque space pop. Esmé Hand-Halford's dulcet vocals meander through psychedelic landscapes with all the dreaminess of a feather pillow at the end of a particularly spirited night out – all before the song suddenly shifts and reassembles itself for a swaggering disco rock close.
It's a shame that the band missed the chance to perform the record over summer, as it's music that yearns for sun/beer-drenched fields. Still, at a time when live gigs have receded from view entirely, we'll more than happily settle with a socially distanced gig at Belgrave – especially when there's promise of more to come.
Presented by Super Friendz, the gig is part of a series of shows, which will also feature Children of Zeus, Big Joanie and Alexis Taylor. Each act will play a matinee show at 2pm and an evening show at 7pm. With these gigs being seated only, there's a very limited capacity for each show, so don't hang about if you want tickets!