The New Abject at Northern Short Story Festival online
Sarah-Clare Conlon, Literature Editor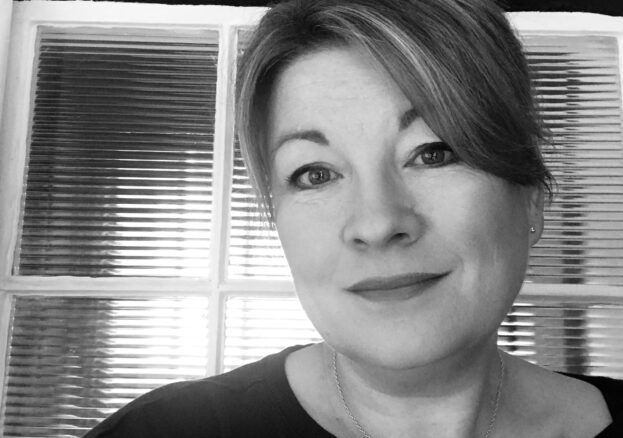 Just in time for a Happy Halloween, Manchester's Comma Press is putting out an anthology of scary short stories – The New Abject is unleashed onto the world on 29 October. The new book sees Sarah Eyre and Ra Page reprise their editors roles from The New Uncanny (Tales of Unease), which first saw the light of day in 2008. The Guardian called it "bold"; the Independent on Sunday's description was "delightful and disturbing". At the time, it picked up a Shirley Jackson Award, the prize honouring "outstanding achievement in the literature of psychological suspense, horror and the dark fantastic". That anthology was reissued in 2018, coinciding with the release in cinemas to critical acclaim of Possum – the feature film version of Matthew Holness's contribution.
Unforgettable stories that will cause unease and discomfort in keeping with the traditions of great horror literature and film.
This latest launch – both the book and this event – features Matthew Holness, appearing online alongside horror aficionado Ramsey Campbell, aka "Britain's most respected living horror writer" and an Honorary Fellow of Liverpool John Moores University for outstanding services to literature, and Lucie McKnight Hardy, whose debut novel, Water Shall Refuse Them, was shortlisted for the Mslexia Novel Competition 2017 and longlisted for the Caledonia Novel Award 2018, and whose short story collection, Dead Relatives, will be published in late 2021 by North West indie Dead Ink Books. Presented in partnership with the Leeds-based Northern Short Story Festival, the online event – featuring readings from the featured stories and a discussion of the genre – will be hosted by Andy Murray, who edited Comma's Phobic: Modern Horror Stories in 2007, so he knows his sickly-sweet rotting-down onions.
Another event, hosted by Altrincham Word Fest, is chalked up for the actual launch date (Thursday 29 October), with contributors Sarah Schofield and Lara Williams reading from and discussing the book – more here.
Featuring specially commissioned stories, authors invited to contribute to The New Abject were asked to respond to Bulgarian-French philosopher Julia Kristeva's theory of the psychoanalytic, intimate abject – a psychological concept of horror: things that disgust us, terrify us, from dirty bathrooms to anything oozing… Says the event blurb: "The abject covers bodily functions that are deemed impure or inappropriate, and aspects of the body that transgress and threaten our sense of propriety. The result: unforgettable stories that will cause unease and discomfort in keeping with the traditions of great horror literature and film." Think visceral, think unsettling, think toe-curling for the modern era.
With contributions from both acclaimed and fledgling authors including David Constantine (whose Comma-published story 'In Another Country' also hit the big screen, as 2015's 45 Years, starring Tom Courtenay and Charlotte Rampling), Margaret Drabble, Mark Haddon and Adam Marek, the collection has been summed up by Haunt's Emily Oldfield as "highlighting a fascinating range of approaches and encounters". She says: "Some stories take the form of a series of short sharp shocks, others are more of a slow burn – all are meticulously crafted." Don't have nightmares…
The New Abject is available to pre-order now from Comma Press at the special online price of £9, and all good retailers.