Stuart Semple: Happy Cloud
Andrew Anderson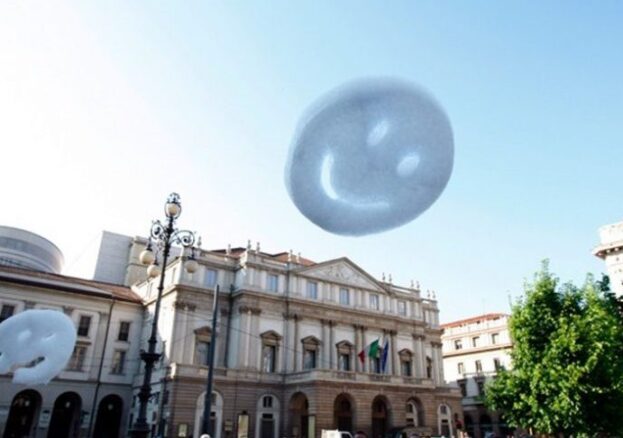 Nothing has more impact on your mood than the environment. In a dark, dingy room on a grey and rainy day? Chances are you're not feeling too chipper. In a bright, sunny space at the height of spring? There's probably a smile on your face.
Another thing that should make you smile is the fact that Stuart Semple's art installation Happy Cloud is coming to Manchester this March as part of SICK! Festival. Happy Cloud sees Semple create thousands of floating smiley faces from soap helium and vegetable dye that will then beam down from outside the Manchester Art Gallery, The Whitworth, Manchester Museum and Manchester Royal Infirmary.
But should we be happy just because we see a smiling face? In a world where the terror of Trump, the worry of global warming and the clashes of different cultures hang over us at all times, perhaps not. And that's what makes this installation so successful: by presenting these fake smiling faces it makes you ask yourself 'Am I happy? And if not, why not?'
The exhibition was originally presented outside the Tate Modern just when the economy was going down the toilet and caused quite a stir, juxtaposing itself perfectly with those troubles. As we head in 2017 with all its problems and perplexities, Happy Cloud couldn't be returning at a more pertinent time.