Strip! How Football Got Shirty at National Football Museum
Ben Williams, Managing Editor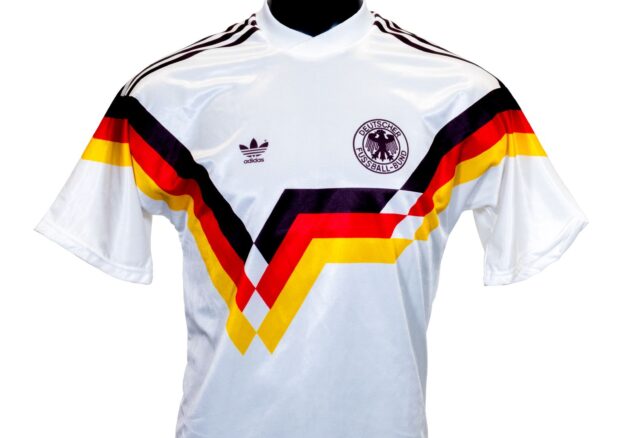 Strip! How Football Got Shirty, opened at the National Football Museum in Manchester last November and was a huge hit with visitors until you-know-what temporarily put culture (and football) on hold.
The backroom staff at the National Football Museum got busy and brought Strip! online for us to enjoy over lockdown, now, with their doors open again to the public, audiences can visit in person from Thursday – Sunday 10am-4pm.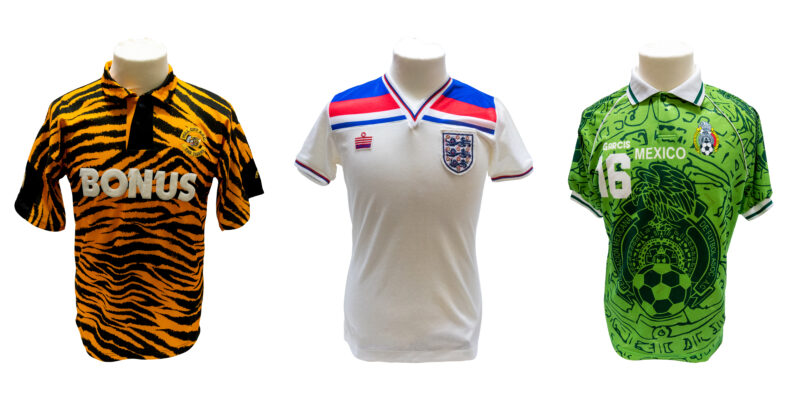 Visitors can enjoy in-depth analysis and opinion from shirt industry insiders into what makes certain shirts so special.
The National Football Museum wants fans to take part in an online poll too and help them crown one shirt The GOAT (Greatest Shirt of All Time) – my money would be on Manchester United's white 1986/87 white away kit, but I'm sort of biased.
More than just browsing images of shirts, you can enjoy insight from likes of Ina Franzmann – designer of the absolute classic Adidas 1988-91 West Germany shirt, which even the most tearful England fan can't help but admire. Hear from present-day kit creators from top brands too, and read about the modern-day shirts which carry ethical and environmental messages.
We are delighted to see the National Football Museum return alongside so many other great museums in Manchester.