Song of the Female Textile Workers
Alice Hiley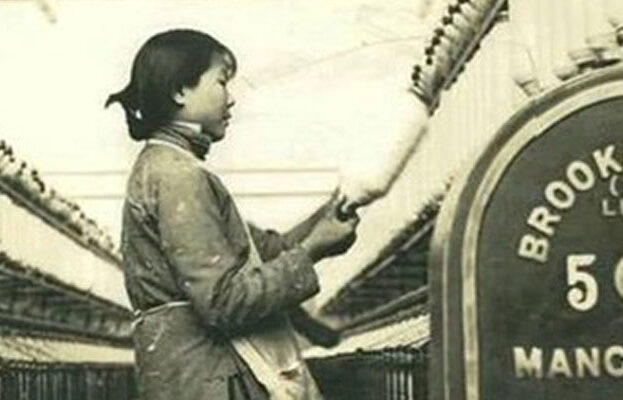 The online exhibition Song of the Female Textile Workers combines traditional Chinese cultural performance with UK-China digital creativity.
The one-year project sees the creation of a one-actor performance, led by Wang Rousang, a Chinese national star performer of xiaosheng role (male cross-dressing) at Shanghai Yue Opera House.
Coinciding with Chinese New Year celebrations (12–27 February 2021), this online exhibition presents six exclusive documentary films which highlight similarities between the textile industries of the UK and China. The films tell the stories of industrial and cultural development in Shanghai by focusing on the stories of specific characters. The project explores fascinating and distinct links between China and the city of Leeds and Armley Mills, once the world's largest woollen mill and now the home of Leeds Industrial Museum.
The exhibition prompts us to think about ways we can use our local heritage, both industrial and cultural, to seek connections between global cities and communities. Using Yue Opera, one of the most popular styles of opera in China, it explores the shared historical memories of textile industrial heydays across Shanghai and Leeds.
The project will be hosted online, with rehearsals and performances live-streamed between Shanghai Yue Opera House and Stage@LeedsDigital. The project is being made in collaboration with Shanghai Textile Museum, Leeds Industrial Museum, Stage@Leeds and Yorkshire-based digital companies Human VR and Dubit.
As well as delving into the industrial heritage and history of these two distinct cities, Song of the Female Textile Workers looks forward to examine new possibilities for digital connection and exchange between the UK and China.
Song of the Female Textile Workers is a newly awarded project by UK Research and Innovation in response to the Arts and Humanities Research Council call on UK-China Creative Partnerships. : Responding to the longer-term impacts of COVID-19.