Carcanet online book launch: Some Integrity by Padraig Regan
Sarah-Clare Conlon, Literature Editor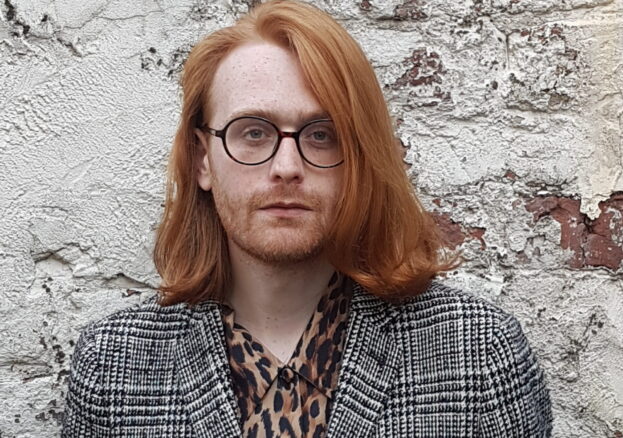 Head online for the launch of Some Integrity, the debut collection by Padraig Regan, winner of the Clarissa Luard Prize 2021. They were chosen by Colm Toíbín to receive the award, given at the David Cohen Prize for Literature ceremony in London last month. The £10,000 award was founded in 2005 by Arts Council England, in memory of literature officer Clarissa Luard, and aims to recognise a writer at the beginning of their career. Padraig said at the prize-giving: "To have one's work recognised by a writer one admires is always encouraging, and this is especially true of a writer like Colm, whose body of work has made it easier for younger queer writers like myself to find their place within Irish literary traditions."
"Some Integrity is an astonishing debut, delighting in the things of this world, and how our bodies and desires take us beyond ourselves."
John McAuliffe, associate publisher and editor at Carcanet Press (as well as Professor of Poetry and co-director of the Centre for New Writing at the University of Manchester), said: "We are delighted that Padraig Regan is Carcanet's first winner of the prize. Their first book Some Integrity is an astonishing debut, delighting in the things of this world, and how our bodies and desires take us beyond ourselves: its arrival and recognition by this award also marks a generational difference, where younger queer writers find their place within Irish literary tradition."
The publisher calls the poems "charged and capacious", adding Some Integrity brings something new to the Irish lyric tradition. Queerness is a way of looking, a perspective, grounded in an awareness of the porous and provisional nature of our bodies. The book's social encounters and exchanges, its responses to the work of artists, its figures in a landscape, and its considerations of food and desire, work as capsule narratives and as an exhilarating extension of that lyric tradition.
Eric Gregory Award-winning poet Padraig Regan is a contributor to Carcanet's New Poetries VIII anthology, and was recently seen chatting to fellow Carcanet poet Vahni Capildeo about their latest collection from the Manchester-based press, Like A Tree, Walking. Born in 1993 in Belfast, they are the author of two poetry pamphlets: Delicious (Lifeboat, 2016) and Who Seemed Alive & Altogether Real (The Emma Press, 2017). They hold a PhD on creative-critical and hybridised writing practices in medieval texts and the work of Anne Carson from the Seamus Heaney Centre, Queen's University Belfast. "To look up from Padraig Regan's words is to find oneself gently re-fitted into the world," says Vahni, praising their "awesome originality and honesty".
In the poem "Minty", for example, a mojito glass reflects:
whatever grid of bricks & wood makes up the room we
happen to be sitting in
is dilated & wrapped around a single focal-point; whatever
portion of the sky that happens
to be visible through the window becomes a convex bowl. The
weather also happens,
as it always does, & passes on, & brings those other places
where it falls into the orbit of the glass.
Padraig will be reading from and discussing the new book with poet Stephen Sexton, whose own poems have appeared in Poetry Ireland Review, Poetry London and Best British Poetry 2015. His pamphlet, Oils, was published by The Emma Press in 2014 and was the Poetry Book Society's 2014 Winter Pamphlet Choice. His first book, If All the World and Love Were Young, was published by Penguin and won the Forward Prize for Best First Collection in 2019; his second, Cheryl's Destinies, came out with Penguin last year. He was born and still lives in Belfast, where he teaches at the Seamus Heaney Centre for Poetry.
As always with Carcanet Press events, extracts of the text will be shown during the reading so that you can read along, and audience members will have the opportunity to ask their own questions. Registration for this online event is £2, redeemable against the cost of the book – attendees will receive a discount code and details of how to get hold of the new book during and after the event.