Sleater Kinney at Manchester Academy
Johnny James, Managing Editor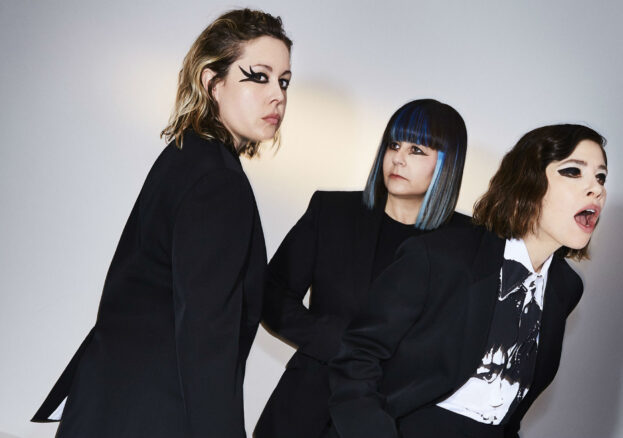 In support of their 10th studio album The Centre Won't Hold, feminist punks Sleater Kinney are bringing their mighty-as-ever live show to Manchester Academy this February.
Formed in Olympia, Washington, the band made waves in the indie world with their fierce 1994 self-titled album, followed by the elemental Call The Doctor two years later. Then came the even fiercer Dig Me Out, a record that saw a feral Corrin Tucker (vocals and guitar) announce herself, pretty convincingly, as "the queen of rock and roll".
The all-female trio were a force to be reckoned with through the late 90's and early noughties, right up until 2005's hard rock-infused The Woods – a joyously expressive, blistering finish to their first act.
In pursuit of solo projects (including a foray into television for singer and guitarist Carrie Brownstein, who co-created and starred in hipster sketch comedy Portlandia), Sleater Kinney went on hiatus for a decade, before their achingly anticipated return in 2014.
At this point, it would have been easy for the band to trade on past glories, but 2015's No Cities to Love crashed to earth with new creative force. Released to universal acclaim, this album saw the trio splice punk and post-hardcore with New Wave, with tracks like 'Price Tag' and 'No Cities to Love' offering up newly grooving melodies and hooks, combined with pointed social commentary. The fractious album spoke to, as Brownstein put it in one interview, "a constant sense of agitation at the world". It "sounds desperate", added Janet Weiss, whose pummelling drums are the record's racing heartbeat.
Two live albums followed, before 2019's The Centre Won't Hold. Produced by St. Vincent, this record represents a bold new chapter for the band – bold enough to prompt Weiss to step back from the trio. Essentially it's an industrial pop powerhouse, charged with all the volatility of the modern world. Building on the New Wave leanings of No Cities To Love, lead single 'Hurry on Home' is probably the band's catchiest song to date. Pairing smooth as silk vocal melodies with breeze block drums and crushed, synth-sounding guitars, it's just sexy as hell. 'Can I Go On' is another standout. This one grooves along with a disco strut, teaming with effervescent hooks. At its core, though, lies a lingering darkness, with lyics that dwell on the futility of existence.
As for Sleater Kinney's live shows, it seems that they, too, have retained all of their potency. A Stereogum review of one of their recent US dates describes the trio, rather succinctly, as "a motherfucking all-destroying beast of a live band". Nice.
Returning to the UK for the first time since 2014, Sleater Kinney will play just two dates on these shores: one at Brixton Academy and one at Manchester Academy. If you're a fan, you'd be a fool to miss this.