Simon Keenlyside (baritone) & Malcolm Martineau (piano) at RNCM
Carmel Smickersgill, Tours & Activities Editor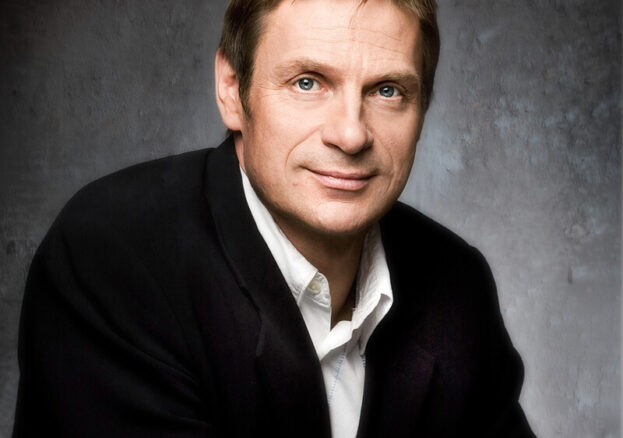 After leaving the RNCM in the late '80s, Simon Keenlyside's career went from strength to strength. Beginning his professional life playing cross-dressers in Hamburg cabarets and counts on the opera stage, he soon went on to perform with ENO, Welsh National Opera, Scottish National Opera, San Francisco, Geneva, Paris, Sydney and the New York Metropolitan, to name but a few. This spring, Simon Keenlyside is returning to where his operatic training first started with a programme of art song and lieder to be performed with pianist Malcolm Martineau.
Martineau is seen as one of the leading collaborative pianists of his time. He's worked with an impressive roster of singers including Dame Janet Baker, Olaf Bär, Barbara Bonney, Ian Bostridge, Angela Gheorghiu, Susan Graham and Bryn Terfel. He's performed in the world's greatest opera houses, was given an honorary doctorate from the RSC and has previously been the Artistic Director of the Leeds Lieder Festival.
The pair have been performing and collaborating with each other for years, recording and programming recitals in multiple guises for different opera companies and venues.
The fire and passion of German romantics and the more ethereal realms of French impressionism.
Their programme begins with a collection of classics from Schubert and Schumann before venturing into the more romantic territory of Brahms via Hugo Wolf. Halfway through this journey, the duo move away from the fire and passion of German romantics and into the more ethereal realms of French impressionism. They finish the recital with a collection of songs from the hugely popular composers Debussy, Fauré and Poulenc.
It's wholly significant that in the 50th anniversary year of RNCM, these two giants of Western art song join forces. Be sure to check out the other events in RNCM's 50th anniversary season featuring Manchester collective and Stephen Hough among other notable alumni from the college.
Explore more of our top picks from the RNCM's spring season.