Silly Squad Summer Reading Challenge
Sarah-Clare Conlon, Literature Editor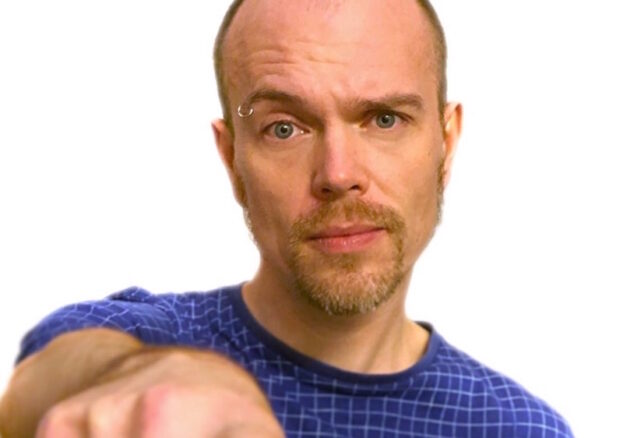 Unfortunately this year's Readathon (which was due to take place in June) has been postponed until 2021, but fear not, for the Silly Squad Summer Reading Challenge launches on 1 July! Aimed at four to 11 year olds (but open to any age), the biggest annual reading promotion for children is going digital for the first time ever this year, celebrating funny books, having a laugh and all sorts of silliness to inspire you to read. Manchester Libraries – partnered with Read Manchester and The Reading Agency – invite you to join the Silly Squad, a crew of fun-loving animals who enjoy exploring lots of different types of side-splitting books, with loads of free activities available via Facebook from 11am every day for nine weeks.
Grab an eBook or eAudiobook from BorrowBox (details via the link), or pick up a book you already have at home, and start reading. You can sign up to the Challenge online now, but pop 1 July on your calendar as that's when award-winning children's author and illustrator Nick Sharratt launches the fantastic daily programme of online events, stories and craft activities with guest authors, poets and artists.
On Tuesdays, not-to-be-missed poetry sessions that will leave you in stitches and hopefully inspire you to have a go at funny poetry yourself!
Every Monday, join artists Mandy Cleveland and Simone Frater-Russell as they show you some Silly Squad-themed crafts you can make with things you'll have at home. On Tuesdays, get your weekly dose of award-winning poet and entertainer Dommy B, with not-to-be-missed poetry sessions that will leave you in stitches and hopefully inspire you to have a go at funny poetry yourself! Wednesdays see the "incredible" Nick Sharratt leading the weekly Draw Along mini-masterclasses and Thursdays brings Pick & Mix: a selection of guest storytellers from the world of children's books and libraries, including Donavan Christopher, Sophia Hatfield, Tom Palmer, Robin Simpson, Steve Smallman and Kristina Stephenson. On Fridays, mayhem-loving Angela and Siobhan from the Archives+ team bring each week to a close, encouraging some silly and simple craft and story ideas.
See the link for up-to-date information about the Silly Squad activity programme. Check out Read Manchester's new Facebook page for more activities, resources and competitions, and don't forget to sign up for the brand-new Children & Families Newsletter via the Manchester Libraries blog – it's jam-packed with great ideas to keep the family entertained and informed from home. With lots of links from online storytimes to musical events for children, Lego challenges to book clubs, it's all available direct to your inbox.