Sheila Hicks: Off Grid at The Hepworth Wakefield
Maja Lorkowska, Exhibitions Editor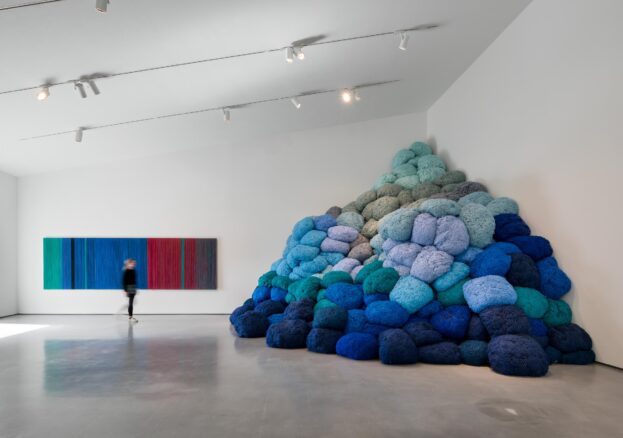 In May 2022, The Hepworth Wakefield gathers over 70 works from Sheila Hicks, one of the most famous textile artists, in a major exhibition of the artist's work.
The American textiles pieces are in the finest museum collections in the world, including the Tate, Centre Georges Pompidou in Paris and MoMA in New York, while through the years, organisations like the Ford Foundation and IBM have been commissioning Hicks to produce grand, site-specific work for their interiors. Hicks has even created embroideries for the first class cabins of Air France aircrafts in the 1970s.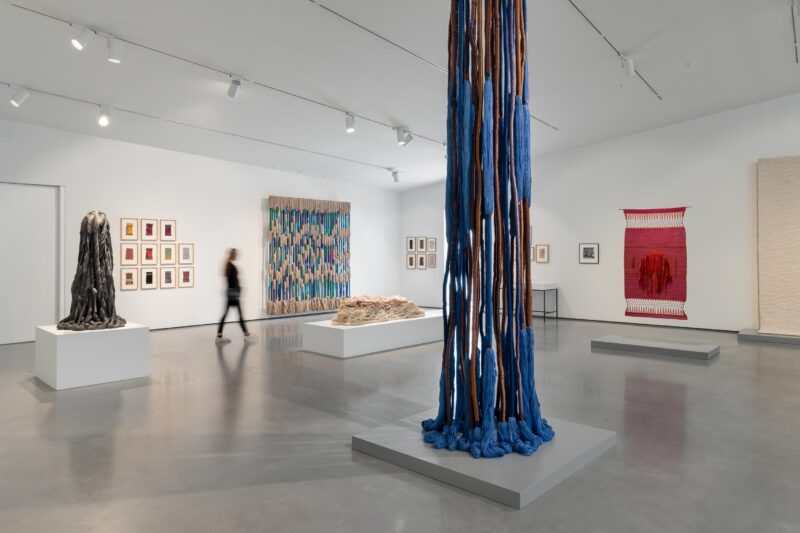 Sheila Hicks: Off Grid brings together over 70 pieces from international and private collections to reveal the multifaceted nature of her work. Resulting from years of research, learning and an ongoing exploration of and engagement with materials, Hicks' colourful oeuvre has been informed by a multitude of artists and techniques, including her tutor Josef Albers. Early on in her artistic career while studying in Yale, Hicks received a scholarship to visit Chile and travelled around South America where she learned about local fibre traditions and construction techniques. She went on to teach at universities, created textile workshops in various countries including South Africa and set up a weaving studio in Mexico. Hicks' ability to remain open to inspiration and the desire to constantly learn in a field with such rich tradition as textiles has enabled her to become the incredibly successful maker that she is today.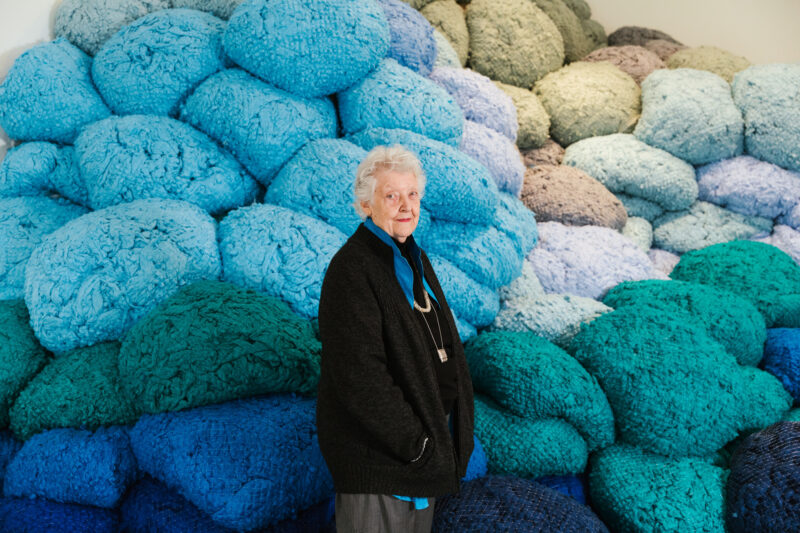 Hicks is an artist who never stops producing, citing engaging with the material world as the dominant theme and motivator for her vibrant pieces. Her work ranges from installations of monumental scale like Escalade Beyond Chromatic Lands (2016–17) to the more intimate minimes – small woven pieces created on the same frame that she has been using for the last 50 years. Excitingly, for the exhibition, Hicks has created new work for The Hepworth Wakefield Garden as well as a major site-specific installation that responds to the architecture of the gallery.