Sam Beam & Jesca Hoop at RNCM
Chris Horkan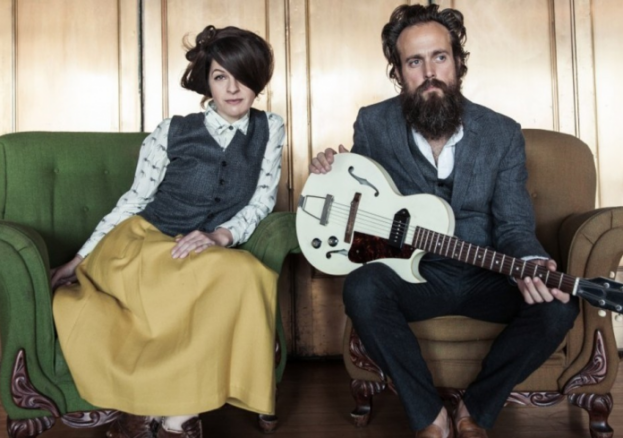 Sam Beam (of Iron & Wine) and Jesca Hoop have announced details of their first ever UK and Ireland tour. The duo, who release their debut album Love Letter for Fire via Sub Pop on the 15th April, will play UK shows at the end of the summer, following on from their US tour starting in May.
Sam Beam and Jesca Hoop also recently shared the official video for the track Valley Clouds from the album. The charming new visual tells the story of two outlaws of the karaoke circuit, who deliver an over the top yet vulnerable performance of the song in a Chicago bar. Directed by Erin Elders, the Valley Clouds video takes its inspiration from German and Scandinavian cinema of the 60s and 70s, contrasting light-hearted humour with visually intense vignettes.
The pair have also released a short film, in which they discuss the process of how their collaborative album came to fruition and how two people not in love wrote an entire album of love songs. The clip also features exclusive performances in a stripped down and intimate setting.
Love Letter for Fire features Beam and Hoop on vocals and guitar along with Robert Burger (keys), Eyvind Kang (violin, viola), Glenn Kotche (drums, percussion), Sebastian Steinberg (bass) and Edward Rankin-Parker (cello).