Ryedale Book Festival
Sarah-Clare Conlon, Literature Editor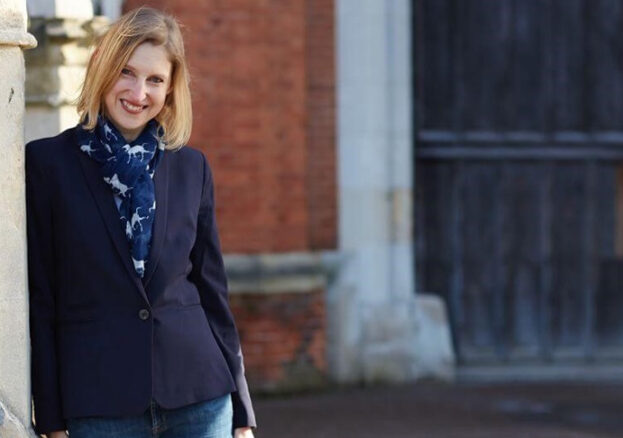 With historic North Yorkshire market town Malton as its backdrop, the Ryedale Book Festival aims to get folk reading, writing and telling stories. Welcoming Alan Johnson to a special Desert Island Discs-style event on the Friday evening, and running a "Book Festival for Children" programme especially for the younger members of the community, there's a full day of events on Saturday 22 September, starting at 10 in the morning and running through to the evening, when Peter Stafford-Bow, author and former wine executive, will be reading from his recently published novel Corkscrew: The highly improbable, but occasionally true, tale of a professional wine buyer, at 8pm.
The day of literary events in the Milton Rooms has something for everyone, with hour-long slots (book tickets for each separately via the Ryedale Book Festival website) beginning with A Romantic Read, when Jane Lovering will be discussing the most recent book in her Yorkshire romance series The Little Teashop of Horrors. Following this, at noon, The Horseman author Tim Pears presents A Pastoral Trilogy – perfect for fans of historical fiction, local history buffs or anyone who appreciates a beautifully told tale.
Ryedale Book Festival welcomes historian and TV presenter Tracy Borman from 2 until 3pm to chat about her recently published debut novel, The King's Witch, set in the era of the witch hunts – she'll be explaining why she enjoys having licence to embellish a true story with fictitious detail. Hopefully the same embellishment qualities can be said of internationally bestselling author Stephen Booth, whose gripping new crime thriller, Fall Down Dead, is set in the Peak District. He's on at 4pm, while at 6pm Paula Byrne and Laura Steven will be talking to Sarah Banks about the challenges of managing an online profile in a session entitled Women and Social Media: Sexting, Sharing and Cyberbullies.
Over at the Talbot Hotel, meanwhile, Chris Power will be discussing The Art of the Short Story at 4.30pm. Chris – whose first collection of short stories, Mothers, was published by Faber earlier this year – will be discussing the very precise art of short fiction writing before announcing the winner of Ryedale Book Festival's 2018 Short Story Competition.
Ryedale Book Festival also hosts events throughout the year, and, coming up on 5 October, in partnership with Helmsley Arts Centre, is Alexander McCall Smith, who will be talking about the latest book in his hugely popular and award-winning No 1 Ladies' Detective Agency series in a special 20th anniversary evening.