Rust Dyeing / Half Day Workshop at Salford Makers
Carmel Smickersgill, Tours & Activities Editor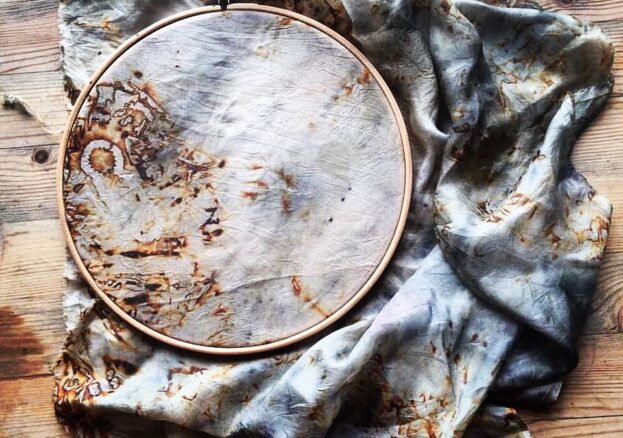 Salford Makers have a range of exciting workshops coming up this autumn including Talie Linseed's half-day workshop in which you will learn the art of rust dyeing. During the session, you will explore the exciting possibilities of using rust as a colouring and printing agent. You can then experiment with different dye baths and create a spectrum of earthy tones to colour and print onto a selection of fabrics.
Talie Linseed, aka Natalie Linney, is a Manchester based textile artist and facilitator. Her practice of natural dyeing is taken from ancient methodologies. She initially came across this way of creating whilst in Tasmania, Australia, where she was working with the textile artist Kate Fletcher. Natalie uses this centuries-old process of natural dyeing to create fresh and inventive designs.
The workshop is part of a series of workshops from Salford Makers. Based within the artistic hub of Islington Mill, the Makers are a group of artists and designers who are committed to teaching crafts and arts at a range of levels. As well as delivering workshops for experienced artists the rust dyeing workshop is an example of one of the more accessible sessions on offer. Absolutely no experience is required and the session is designed to be an informal introduction to Natalie's practice. If you're looking to learn a new skill or for a creative outlet, Salford Makers will have a workshop to suit your particular crafty interests. They aim to programme workshops with a focus on collaboration, inclusivity and wellbeing to fit in with the wider ethos of the collective. All of the Salford Makers are pioneering artists working at the forefront of their specialist disciplines. When participating in their workshops you will find it inspirational to learn with such passionate individuals.
Please see their website for full workshop details and booking.