RNCM Symphony Orchestra at RNCM
Johnny James, Managing Editor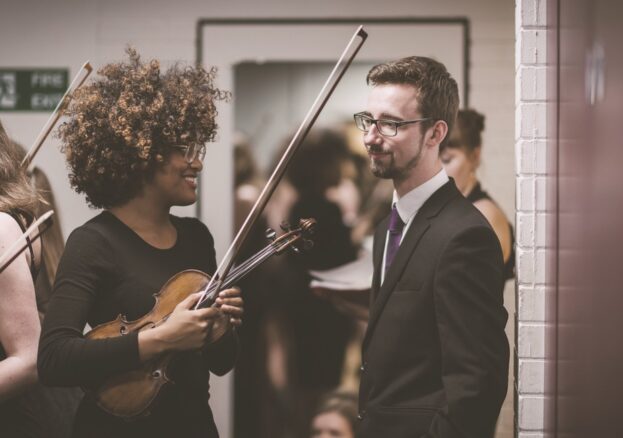 First premiered in 1904, Mahler's Fifth Symphony is a work of brilliant drama. Containing one of Mahler's best-known and best-loved movements – the Adagietto – it's the kind of symphony that, when performed well, can really floor you. At the RNCM, it will be paired with Schumann's introspective Cello Concerto, one of the three great Romantic works for the instrument.
From its dark and murky opening to its exultant finale, Mahler's Fifth Symphony takes its listener on an hour-long journey whose emotional scope is almost overwhelmingly ambitious. Divided into five movements rather than the more traditional four (though it's grouped into larger parts), the work, broadly speaking, starts with tragedy and ends with triumph.
https://www.youtube.com/watch?v=15WQNKhaCHY
The first movement is a sombre funeral march. The second, though thematically similar, is more turbulent, with rage-filled interjections piercing the solemnity. The third movement offers a change of pace, with some much more cheerful and optimistic material. As the movement develops, though, so does its burgeoning dark side.
The famous Adagietto movement is next – Mahler's love letter to his new bride, Alma. This movement was made (more) famous by Luchino Visconti's 1971 film Death in Venice. Poignant and soulful, it is a thing of incredible beauty. And then we're into the Rondo-Finale. Labelled by The Guardian as 'the finale to end all finales', it's a statement of pure joy – a euphoric explosion which leaves us, at the end of this wonderful symphony, emotionally spent.
After we've heard Mahler's work, the RNCM Orchestra will treat us to Schumann's Cello Concerto. It's a stunning and tender work in which the cello sits very much centre-stage, whilst the orchestra occupies quite a discreet role. There are some superb cello melodies whose lyrical expression can really come to the fore among the economical orchestral writing. After the intensity of Mahler's Symphony, Schumann's sensitive work will balance the programme and provide a lovely close to the concert.