RNCM Opera 'Dialogues des Carmélites' at RNCM
Johnny James, Managing Editor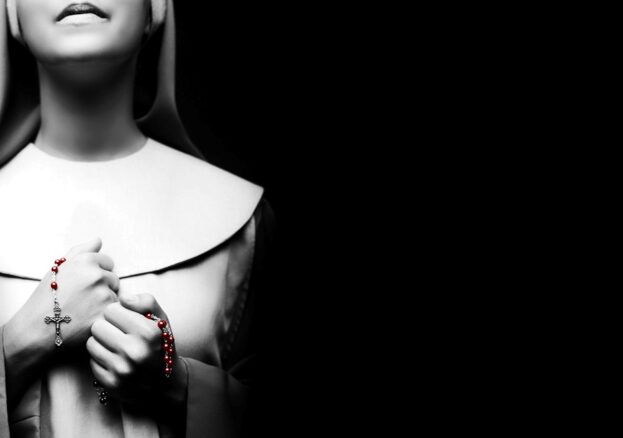 The terror, turbulence and violence of the French Revolution provides the backdrop to Francis Poulenc's Dialogues des Carmélites (Dialogues of the Carmelites). Considered to be one of the operatic masterpieces of the 20th century, its plot unravels via a series of intimate conversations into which the audience effectively eavesdrops. These conversations piece together a fictionalised version of the story of the Martyrs of Compiègne, Carmelite nuns who, in 1794 during the closing days of the Reign of Terror, were guillotined in Paris for refusing to renounce their vocation.
Ultimately about redemption and positivity, Poulenc's music is radiant and exhilarating, drawing on diverse styles including modal French sacred music, Impressionist colourings and Neo-Classical fanfares and chorales. Of particular note is the heart-wrenching finale – one of opera's most devastating and dramatic final scenes. Using every compositional tool at his disposal to make the nuns' march to the guillotine viscerally terrifying, Poulenc hikes up the pitch with each iteration of the nuns' prayer, before a sharp increase in volume signals the fall of the first blade.
With the score calling for a large orchestra, a full chorus, a semi-chorus and a plethora of soloists, Dialogues des Carmélites will provide a thrilling showcase for the RNCM's powers. Orpha Phelan's artistic vision is also expected to shine brightly. Based in London and hailing from Co. Kilkenny, Ireland, Phelan has achieved great success with her work, most recently in Denmark, where for two consecutive years she's been the recipient of the country's most prestigious arts prize, the Reumert Award. Combining modern and minimalist set designs, starkly beautiful staging and atmospheric lighting, Poulenc's magic will be felt in every aspect of this production.
Promising to be a highlight of the RNCM's Autumn season, don't miss Dialogues des Carmélites at the RNCM.