RNCM Day Of Percussion featuring Trio HLK and Evelyn Glennie at RNCM
Johnny James, Managing Editor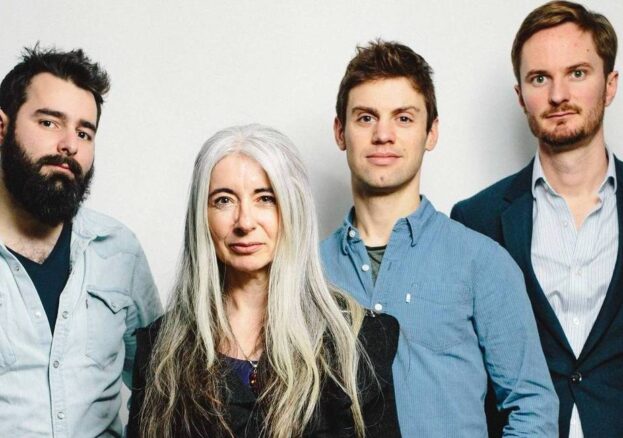 For any budding percussionists out there, the RNCM Day of Percussion is sure to inspire. An annual event, the day is filled with clinics from leading artists and educators who will offer invaluable insights into their area of expertise. It culminates in an evening performance, given this year by Trio HLK and Dame Evelyn Glennie. Below, you can find a breakdown of the day's exciting events.
Kicking off the day of clinics is a performance by the inspiring China Youth Percussion Group, coupled with a participatory workshop by Andrea Vogler, for ages 11 and under. Next it's Graham Johns' clinic, in which the Principal Percussionist of the Royal Liverpool Philharmonic Orchestra will give us a close-up look at the triangle, one of the most beautiful instruments in the percussion section, as well as a crash course in orchestral tambourine playing.
Always one to inspire, Pete Lockett makes a welcome return to the RNCM with a session designed to expand your rhythmic vocabulary. He'll offer a virtuosic and informative showcase of drumming and percussion from every corner of the globe. After that, renowned percussionist Peter Vulperhorst will expertly guide us through the history of snare drumming styles, from ancient to modern.
A sneak peek behind the scenes of the evening's performance is next, with Grammy Award-winning percussionist Evelyn Glennie and Trio HLK offering a rare glimpse into their latest project. And to wrap up the clinics, the multi-talented Neal Wilkinson will give a session that aims to improve your playing and musicianship, focusing on the development of control, flow, clarity and conviction.
In addition to these clinics, there are opportunities for lessons with staff from the RNCM Percussion Department, and a workshop led by Mike Simpson which will give you the chance to do some playing yourself. There will also be an extensive trade exhibition running throughout the day.
And finally, the main act. The world's premier solo percussionist Evelyn Glennie joins Trio HLK in a unique collaboration. Distorting the meeting point of the composed and the improvised, HLK's performances consistently intrigue. Their music deconstructs and reconstructs jazz standards, creating intricate new pieces, strewn with rhythmic and harmonic tricks.
And as for Evelyn Glennie, her unparalleled virtuosity really is something to behold. Performing internationally with the world's finest orchestras and ensembles, she has amassed some incredible achievements. These include performing the first percussion concerto in the history of the Proms in London, playing a leading role in the Opening Ceremony of the London 2012 Olympic Games, and winning over 90 international awards and honours to date (including the Polar Music Prize, the Companion of Honour and several GRAMMYS).
HLK's invention coupled with Evelyn Glennie's incredible virtuosity should make for a thrilling concert, to top off a wonderful day of learning.