Rita, Sue and Bob Too at Octagon Theatre
Andrew Anderson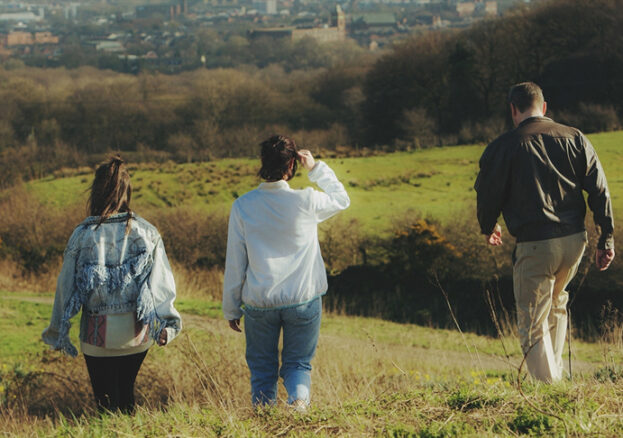 There's no getting around it: Rita, Sue and Bob Too is pretty bleak; a husband starts an affair with two teenagers who are babysitting his kids. He lives in a smart part of town, they live on a council estate.
In the world of Operation Yewtree this sounds like the story of a predator, but in Rita, Sue and Bob Too the girls are the ones with the power. Young and confident, Rita and Sue are not ready to be penned in by society's taboos. Instead, they want to escape and find a better, more interesting life for themselves. However, there are consequences.
The reason that Rita, Sue and Bob Too is such a strong story is because it was written by an insider. Playwright Andrea Dunbar grew up on a council estate in Bradford, and had witnessed and lived similar stories herself. The result is a work that feels very real – almost painfully so in places.
This was especially the case for audiences in Yorkshire, many of whom were offended by the film version (released in 1987). Dunbar, though, was adamant that this was not a mockery, but an honest portrayal of life on a council estate in Thatcher's Britain – a place where hope was something you only saw on TV.
Produced by Royal Court Theatre, Rita, Sue and Bob Too is a modern classic that has as much to say today as it did thirty years ago.