Richard III at Liverpool Playhouse
Kristy Stott, Theatre Editor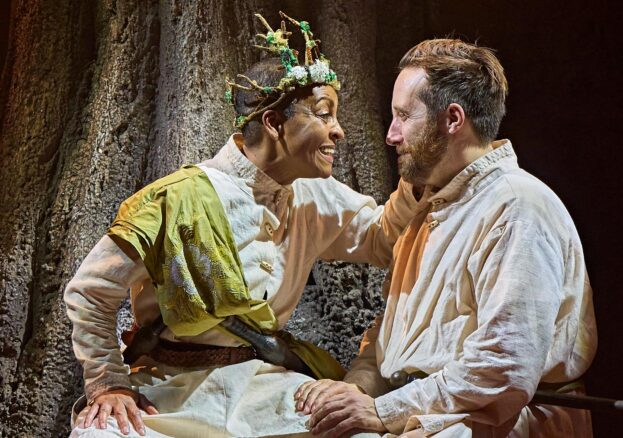 Stepping into the shoes of Richard III, Adjoa Andoh (best known for playing Lady Danbury in the Netflix series Bridgerton) will bring a fresh portrayal of Shakespeare's most notorious antihero to Liverpool Playhouse this spring.
Following her critically acclaimed Richard II at Shakespeare's Globe in 2019, Andoh will once again lead this world premiere performance as director and performer, taking on the titular role of Richard III.
William Shakespeare's history play depicts the machiavellian rise of Richard, Duke of Gloucester, as he deceives and murders anyone who stands in his path to becoming King of England.
It is well documented that Richard III was physically disabled and suffered from curvature of the spine; in the original text, Shakespeare describes him as a "bunch-back'd toad", "deformed" and "unfinished". In this timely and thought-provoking new production, Andoh will take this theme of 'otherness' to examine the play through the lens of race. Switching the setting to the South West of England, this is Shakespeare's tale of ambition and manipulation for a contemporary audience.
Inspired by her own childhood experiences, growing up in a tiny Cotswold village in the 1960s and '70s and often the only black person in a predominantly white environment, this fresh take on Shakespeare will explore societal prejudices and what it means to be 'othered'; was Richard inherently evil or was his wickedness born out of exclusion?
Talking of the production, Andoh told us, "Richard is a character I have loved since childhood. Growing up in a tiny Cotswold village in the 1960s and '70s, I immediately felt a connection to someone singled out because of their appearance. On first reading Shakespeare's play as a child, I was outraged at the way Richard was portrayed, but now appreciate one of the questions Shakespeare posits – what happens to a person and their sense of self, if throughout their life bad intentions are ascribed to them based solely on their appearance? I call this body pathologising. It happens to many people in many circumstances across the world to this day, and in this production, I want to explore the story, and that question through the lens of race."