Relatively Speaking at Oldham Coliseum
Kristy Stott, Theatre Editor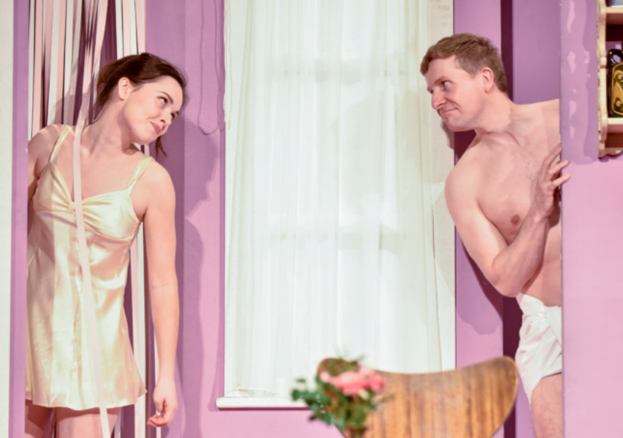 We're really pleased that Robin Herford returns up North to direct Alan Ayckbourn's Relatively Speaking at Oldham Coliseum this spring. This is a brand new version of the play which launched Ayckbourn's career and established him as one of the most performed playwrights.
Essentially a comedy of misunderstanding, Relatively Speaking involves two couples, Ginny and Greg who are young and co-habiting, and Sheila and Philip who are older and married. Greg is eager to marry Ginny but when he finds an unfamiliar pair of slippers under their bed, he decides to follow Ginny, with the understanding that she is visiting her parents. What transpires is an entertaining combination of confusion, mistaken identity and twists in the plot.
Robin Herford, who directed the phenomenally successful Woman in Black, is no stranger to Oldham and has most recently directed Gaslight and Boeing Boeing at the Coliseum. Herford also spent much of his early career working with Alan Ayckbourn at the Stephen Joseph Theatre in Scarborough.
Relatively Speaking is still considered by many theatre critics to be Ayckbourn's most skilfully crafted piece. Stylish and witty, the production exposes the shaky middle-class marriage of Sheila and Philip and also explores the perils of young love through Ginny and Greg's relationship.
Well written and incredibly funny, Ayckbourn points fun at the way that we can all put social etiquette before direct questioning or confrontation. This revelation of the real nature of relationships in Relatively Speaking fuels the hilarity and continues to offer an interesting satire on middle-class English life.