Poulsen Arc Dream Radio at Storyhouse in Chester
Sara Jaspan, Exhibitions Editor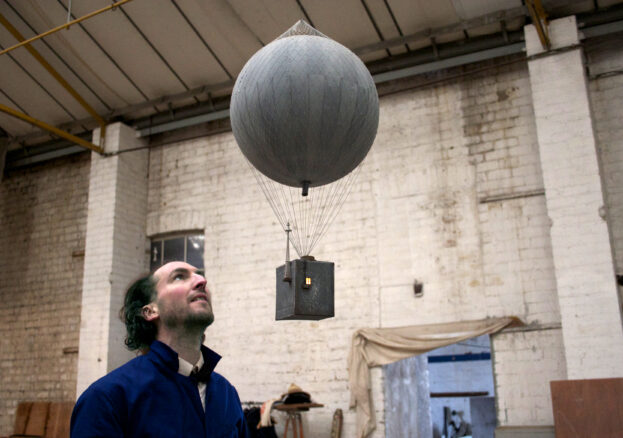 What does it mean to be transported into another person's memories? Especially when those memories are attached to a specific, faraway place, perhaps which you've never visited before. This summer, composer and filmmaker Sven Werner presents a new digital art commission at Storyhouse in Chester, designed as a creative response to the stories of those who have travelled to and settled in the historic city from elsewhere. Centred around the places from where they began their journey, the piece will also feature a live audio connection allowing visitors to listen to and even communicate with the people living there now.
Located in the art deco foyer of the award-winning theatre, cinema and library, the five-foot-square booth in which the installation is housed appears from the exterior like a mysterious weather station. Or, more aptly, like a portal. The enigmatic title of the piece, Poulsen Dream Arc Radio, reflects this suggestion, referencing both Poulson's arc – one of the first technologies used to transmit sound by radio – and the transportive power of dreams. As with a dream, only one person can enter and experience the work at any time, and the booth serves as an intimate protective space in which to be transported.
Werner is well known for the deeply immersive, atmospheric quality of his creative output, and has personal experience of frequently resettling in new places; having been born in Brussels, grown up in Luxembourg, studied in Ireland, and then lived and worked in Berlin and Glasgow. He has spent several weeks in Chester, speaking with and collecting the stories of its residents, and was deeply inspired by the particularly welcoming spirit of the city. Perhaps it takes the eyes of an 'outsider' to help illuminate this aspect of a place, which plays such an important role in the lives of the people who live there.
The installation will be re-written and interwoven with artist Graeme Miller's highly atmospheric soundscapes throughout the duration of its display.