Throwing Weekend at Seven Limes
Carmel Smickersgill, Tours & Activities Editor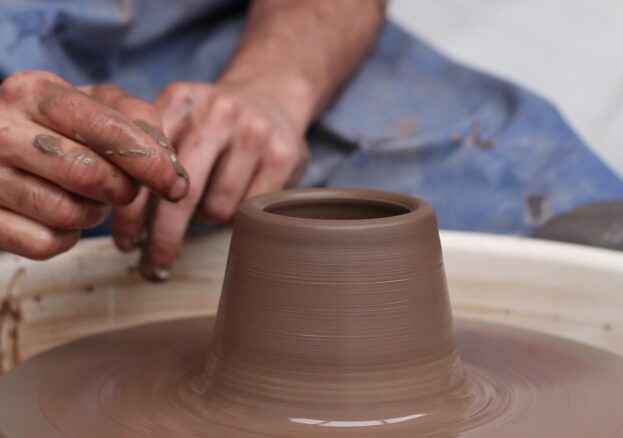 For those who are completely new to throwing pots,
Seven Limes Pottery
is a perfect environment to have a go at creating, decorating and experimenting with ceramics for the first time. Their throwing weekend is a great way to get hands on with with a potters wheel, whether you're a complete beginner or more of an intermediate level and looking to build on existing skills.
'making things with your hands gets rid of the tension in your head'
The course takes place over a weekend in mid October, with two six hour sessions where you'll be walked through the process of creating cylinders, bowls and turning the underneath of your pieces. Expect the sessions to be fun, therapeutic and hard work. At the end of the Sunday you'll be able to choose five of your best pieces which will be twice fired and clear glazed. These will be available for you to pick up a couple of weeks after the workshop.
If, after the throwing weekend you find yourself hooked on throwing pots, there are weekly classes and courses available, more information can be found on the Seven Limes website. With the small class sizes and friendly atmospheres, each session is intended to be a space for people to embrace their creativity and express themselves through pottery.
Seven Limes is run by ceramicist and teacher Wendy Andrew, who's personal creative practice is diverse and continually evolving. As Wendy puts it 'making things with your hands gets rid of the tension in your head', a sentiment which is becoming more important as our busy lives get in the way of finding that time to unwind. Learning new skills in an open setting is the perfect bit of urban escapism during the Autumn months. With Wendy's expert guidance, you'll be sure to walk away from the sessions with something you'll be proud to say you've made.