Picnic Cinema: Sightseers (15) at Lowther Castle
Tom Grieve, Cinema Editor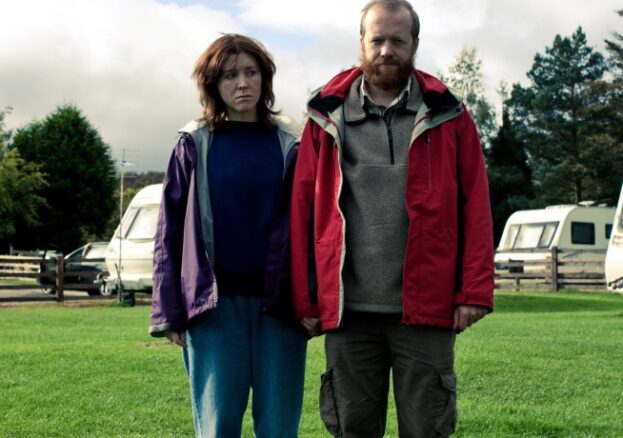 Ben Wheatley's dark, dark comedy Sightseers is an ideal pick for Picnic Cinema's immersive outdoor film series. The event coincides with Crafty Vintage's weekend fair at Lowther Castle: a spot close enough to many of locations featured in the film (including Keswick's Pencil Museum, Long Meg & her Daughters and Honister Slate Mine) that attendees can really get into the feel of this tale of murderous caravaners.
Sightseers was written by and stars Alice Lowe and Steve Oram as a loved up couple on a caravan tour of the North of England. Oram's Chris has a hair-trigger temper that leads him to kill a litterer, and it isn't long before his girlfriend Tina (Lowe) gets in on the action as the pair embark upon a murder spree that takes in the sites from the National Tramway Museum to Keswick's Pencil Museum.
Laugh out loud funny in a profoundly British way, Wheatley's film nails the details whilst maintaining an offbeat tone that won over critics. In tribute, Picnic Cinema are inviting attendees to come together in their finest fair-isle knitwear, anoraks and walking boots for a memorable night in the country.