Piglet at St Ann's Square
Gemma Gibb, Associate Editor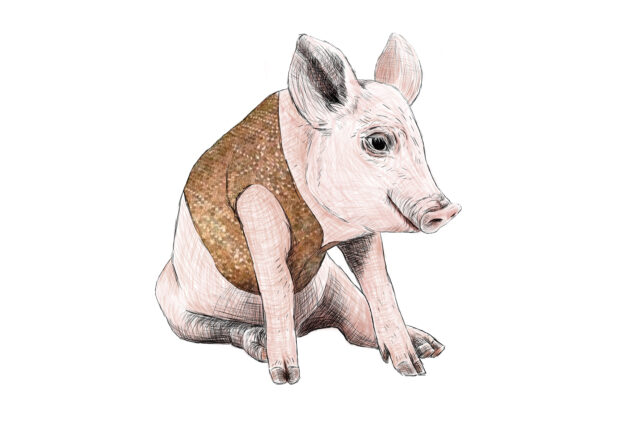 Last year we had a golden dragon to gawp at, this year head to St Ann's Square for Chinese New Year in Manchester's most ambitious public art commission yet.
A giant Piglet by international artist and Director of Blackpool's Lightpool Festival Alex Rinsler will be on show. Keep your snout down for more details but we do know this piggy will be dressed in a mighty fine coat made from thousands of pennies for good luck.
A regular exhibitor at Burning Man Festival, Alex's famous large-scale creations include the stunning Urban Fox at Southbank Centre London and a giant straw Squirrel in Kazakhstan.
Bring your own pennies to spend at the Chinese Food Market there and to also contribute to piggy banks surrounding the sculpture. Proceeds will go to The Big Change, and the Wai Yin Society, working with Manchester's most vulnerable residents.