Paradise Works Launch Party, Open Studios and Group Exhibition at Paradise Works
Sara Jaspan, Exhibitions Editor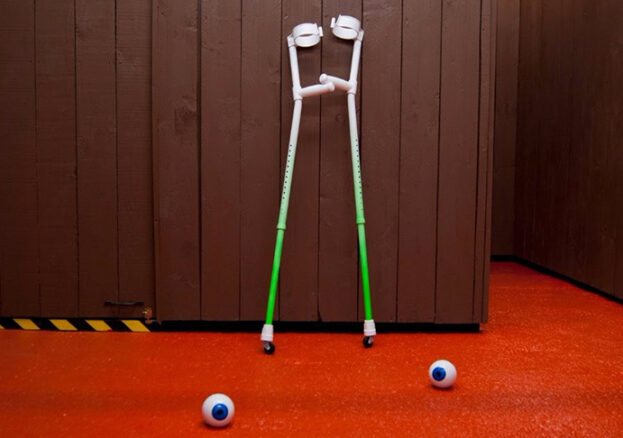 The latest addition to Greater Manchester's independent artists' studios scene opens this October with a special launch party, open studios weekend and inaugural exhibition; Politics of Paradise.
Situated on the Salford/Manchester boarder, Paradise Works is currently home to around 30 artists working across sculpture, installation, painting, drawing, design, film, audio, performance, photography and curation. The launch party on Saturday 28th October from 6-10pm is a chance to experience the new space (plus make use of the bar, with live music and street food). While the open studios event and exhibition will run from 12pm – 6pm on Saturday 28th and 12pm – 5pm on Sunday 29th), giving a chance to meet some of the artists based at Paradise and encounter their work.
Politics of Paradise is the first exhibition to take place in Paradise Works' newly commissioned gallery space, as well as stretching across the building in the form of site specific interventions and performance. Featuring new and existing work by 25 of the studios' members, the show is formed as a response to historic and contemporary notions of "paradise", and the studios' location on the Salford/Manchester boarder.