Opera at Buxton International Festival
Johnny James, Managing Editor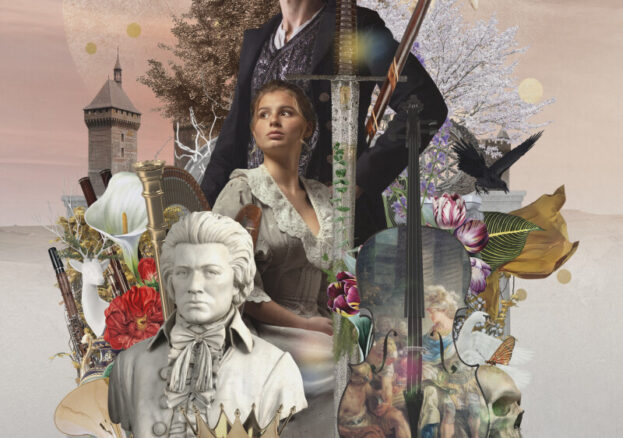 Buxton International Festival is back this July, with more than 130 events – spanning everything from jazz to literature – programmed over 17 days across the beautiful spa town of Buxton.
Opera always plays a big role in the Festival's offer, and this year's productions will as usual draw opera fans from far and wide to the heart of Derbyshire's Peak District. Highlights include three brand new productions – Vincenzo Bellini's La sonnambula, GF Handel's Orlando and Mozart's Il re pastore – taking place at Buxton Opera House and the Pavilion Arts Centre between 7 and 23 July.
La sonnambula (8-22 July, Buxton Opera House) is a Buxton International Festival production featuring the Northern Chamber Orchestra. Its story is one of jilted love, jealousy and innocence-rewarded, while the score is packed with exhilarating melodies and dazzling vocal pyrotechnics. It was Bellini's first great masterpiece, and cemented his status as one of the three great composers of the belcanto-era that dominated the Italian opera scene in the early 19th century. Under the baton of Adrian Kelly and directed by Harry Fehr, it promises to be a standout of the Festival.
Another standout will be Mozart's Il re pastore (9-20 July, Buxton Opera House). It's another Buxton International Festival production featuring the Northern Chamber Orchestra, conducted by Adrian Kelly and directed by young star Jack Furness, who makes his Buxton debut after garnering a string of five star reviews last summer. Written for the royal visit of Archduke Maximillian Francis of Austria, the plot is based on hypothetical moments from the life of Alexander the Great, while the music shines with inexhaustible melodic inspiration and sumptuously rich orchestration – all of which belies the fact that Mozart was just 19 when he wrote it.
Bringing something a little different is GF Handel's baroque opera seria Orlando (10, 14 and 21 July, Pavilion Arts Centre). It's one of three Handel operas based on Ludovico Ariosto's epic poem Orlando Furioso, Orlando, and stands as one of the composer's most vibrant and experimental works. Presented by Liberata Collective and Ensemble Hesperi and directed by Adrian Butterfield, the performance will give you a glimpse of how Handel's own audiences would have experienced his operas; the Collective will use period instruments, provide printed libretti, and most crucially, perform in the art of Baroque Gesture (rarely seen on stages since that period).
In stunning contrast, award-winning composer Dame Shirley J Thompson brings mesmerising instrumental music and song in her opera, Women of Windrush (21 July, Pavilion Arts Centre). Interweaving archive film footage and video production, this powerful and pioneering work presents the inspirational stories of a variety of women who travelled to the UK from the West Indies (1940s-1960s). Soprano Nadine Benjamin encapsulates the essence of the women's experiences in this beautiful adaptation of Thompson's original film, Memories in Mind (1992).
The opera series forms only part of a knock-out programme, which also features a brand new musical, The Land Of Might-Have-Been. For our wider look at Festival programme, head here.