Buxton Opera House
Sara Jaspan, Exhibitions Editor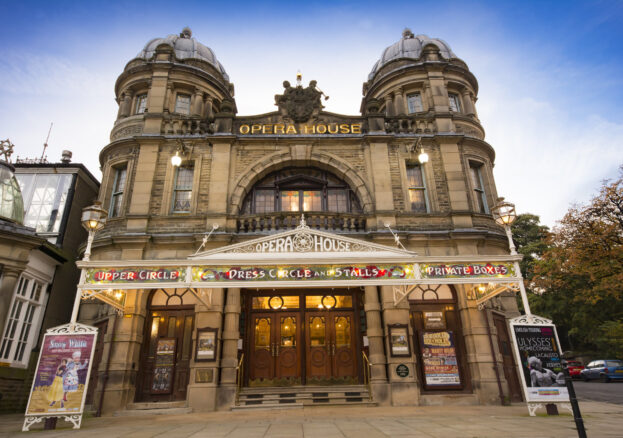 With its stained-glass frontage, elegant Doric columns and twinned rib domes, the magnificent art deco style entrance to Buxton Opera House gives only a flavour of the grandeur that awaits inside. Built in 1903 by one of Britain's most celebrated theatre architects, Frank Matcham, and lovingly restored to its former glory in 2001, this is a place to experience theatre-going at its finest. Take a guided backstage pass tour (including a visit to the Matcham Gallery) to learn more about the history of this iconic Edwardian building and the man who designed it.
Bricks and mortar, mosaic tiles and polished balustrades aside, Buxton Opera House is also one of Britain's leading receiving theatres, presenting around 450 performances each year, spanning dance, comedy, children's shows, drama, music, pantomime and opera. Big names such as Ian McKellen have graced its boards, and the lively programme is well-worth keeping an eye on. Plus, the prestigious Buxton International Festival takes place here for two weeks each summer, when the town comes truly to life.
Buxton's cultural hub, the Opera House complex also includes the Pavilion Arts Centre, located just behind in a building that originally opened in 1889 as 'The Entertainment Stage'. Following a £2.5 million conversion, it's now a state-of-the-art venue, home to Buxton Cinema and a second theatre that hosts smaller, independent drama productions, stand-up comedy, and regular music events, including lunchtime jazz and coffee concerts.
Voted the Most Welcoming Theatre in the region at the UK Theatre Awards and supported by an army of nearly 200 friendly volunteers, the Buxton Opera House & Pavilion Arts Centre occupies an important place in the hearts of many locals, and art, history and theatre fans alike – never failing to impress.